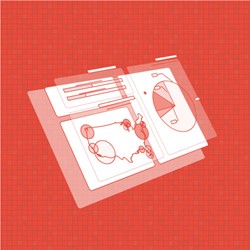 Valid8 identifies the providers and medical groups that may be putting the plan at risk for potential audit selection
Annapolis, MD (PRWEB) May 05, 2016
The financial risks of a Data Validation Audit can be substantial as CMS and HHS assume that the rate of unsupported HCCs in its sample is representative of the error rate in overall population and apply penalties proportionately. Just one unsupported condition, if selected for the RADV audit sample, can have a huge impact. Valid8 was designed to expose such risks, so that the associated claims can be withheld from submission or deleted after submission. As the HCCs and risk adjustment models differ in each government program, Pulse8 offers versions of Valid8 specific to ACA Commercial, Medicare Advantage, and Managed Medicaid.
Valid8 analyzes conditions with the greatest risk of failing a data validation audit, whether or not they have been submitted to the EDGE server, CMS (EDPS/RAPS), or Medicaid (MEDS II), and assesses the strength of the data supporting each condition. Just as Reveal8™ estimates the confidence that a condition exists or likelihood that an opportunity will close on its own, Valid8 estimates the probability that it has found bona fide coding risks and then quantifies the financial exposure of each.
Pulse8 has leveraged data mining and our collective experience with data validation exercises to identify conditions that are less apt to be coded correctly and more susceptible to being audited. Valid8 also identifies those providers and groups whose poor documentation habits are putting the plan at greater risk. Valid8's results can be viewed by provider and geography on the basis of:

Adjusted RAF Impact – useful when approaching providers about their coding habits, or
Financial Impact – helpful when seeking budgetary approval for provider education or documentation gap closure initiatives.
"Valid8 identifies the providers and medical groups that may be putting the plan at risk for potential audit selection," said Erin Montgomery, VP of Operations at Pulse8, "and provides its findings in an actionable format for research, correction, and provider education."
Valid8 is the "voice of caution" in Pulse8's solution suite, charged with reducing the likelihood that risk-bearing entities get penalized from a Data Validation Audit.
Pulse8 is the only Healthcare Analytics and Technology Company delivering complete visibility into the efficacy of your Risk Adjustment and Quality Management programs. We enable health plans and at-risk providers to achieve the greatest financial impact in the ACA Commercial, Medicare Advantage, and Medicaid markets. By combining advanced analytic methodologies with extensive health plan experience, Pulse8 has developed a suite of uniquely pragmatic solutions that are revolutionizing risk adjustment and quality. Pulse8's flexible business intelligence tools offer real-time visibility into member and provider activities so our clients can apply the most cost-effective and appropriate interventions for closing gaps in documentation, coding, and quality. For more company information, please contact Scott Filiault at (732) 570-9095, visit us at http://www.Pulse8.com, or follow us on Twitter @Pulse8News.