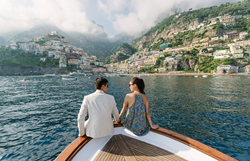 Time to trash that selfie stick, for good.
(PRWEB) May 07, 2016
No More Bad Selfie, was formed with an idea in mind - booking a dedicated photographer on demand to help travelers capture beautiful photographs, turning them into treasured visual diaries. In an entirely new take on photography services, NMBS allows globetrotters to book a dedicated professional photographer in the destination country, to capture the best vacation moments.
Beautifully captured, well-timed photos in the hands of a professional photographer with a flair to document treasured moments is much to be desired. However, it is difficult to appoint the right professional due to a photographer's logistic limitation whilst skills and pricing are outspread. Travelers relying on selfie sticks sometimes produce amateurish, objectionable photographs.
This site, NMBS.co, solves all of the above, making it easy for travelers to book a holiday portrait session with a professional photographer with a flair for capturing candid, travel moments.
In the easy-to-navigate website, clients book a 2-hour photography session with a skilled photographer in the country/city to which they would travel. Once the shoot is complete, the photographer would then proceed to select the best photos, and within 3 working days, deliver to the client a set of professionally shot, stylish travel photos. The entire booking process is simple enough that it will only take approximately 2 minutes to complete.
In order to guarantee an amazing experience, NMBS handpicks renowned shutterbugs around the globe. With an eye for excellent photography, NMBS ensures that the photographers have the style, talents and flair to deliver perfectly captured images in style, all of which will be made known to the clients. Being a local of the destination city, the photographer would be in his or her element, and will act as the proverbial travel-guide, pointing out hidden gems and uncommon must-sees in his or her home. In its initial phase, NMBS will span across 10 popular cities in Asia, with their sights set on expanding globally.
As the ease and familiarity of this concept grow, NMBS is committed to one thing – ensuring that the future of travel photography is about to change.
About No More Bad Selfie
Yong Kok Lam, the man behind the online and print publisher of Signature Weddings, saw an opportunity to introduce a new service, one that would ensure the end of poorly shot holiday photographs. Enter No More Bad Selfies (or NMBS, for short). The ultimate goal behind the brand is to capture beautiful visuals and treasured moments. Being a photographer himself, he foresaw that having a skilled professional around would certainly help to produce more stunning photos and keepsakes. With his experience working with photographers from across the globe, one can be well assured of the quality and caliber of these lensmen.