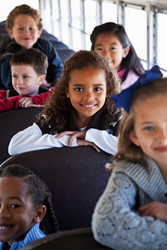 Despite changes in school policy, parents can rest assured that there are still ways to keep their kids lice free.
Miami, Florida (PRWEB) May 09, 2016
As reported recently by Today, the American Academy of Pediatrics (AAP) has revised its stance on head lice, specifically regarding No-Nit policies. The new guidelines, which will change how schools handle head lice, have parents confused and anxious over the possibility of a lice epidemic.
While in the past the No-Nit policy has instructed parents to keep kids at home until the hair is free of all lice and nits, the AAP claims this is unnecessary. Said the AAP, "a healthy child should not be restricted from attending school because of head lice or nits." They add that, contrary to popular belief, the majority of head lice transmissions don't take place at school, but in homes, at sleepovers, at camp or during other extracurricular activities.
Lice Troopers, the Miami based professional lice removal company, agrees that as head lice don't carry disease, quarantining a child is probably not necessary. However, they recognize that lice is distressing for both kids and parents, and thus caution that it is not a condition to be taken lightly.
In light of this news, Lice Troopers reminds parents that if their child has head lice, the best and safest thing to do is to treat the condition immediately. While many parents will choose a pesticide shampoo, Lice Troopers adds that these products are rarely effective with one use, and many carry side effects. Which means that even after treatment, parents may be sending a lice-infested child back into the classroom.
The approach they recommend is professional combing for total lice removal. The benefit of this, in addition to removing the workload from parents, is that the service is guaranteed after one treatment. As no pesticides or chemicals are used, it's also safe. Once the treatment has been completed, parents can relax, knowing the problem has been taken care of.
As HIPPPA privacy policies often restrict teachers and school administrators from sharing news of individual lice infestations with other parents, Lice Troopers recommends that parents be more open with each other. While the lice condition is cloaked in stigma and shame, the company reminds parents that anyone can get lice. It's a common childhood condition that is highly contagious among kids who play closely together and often share personal belongings.
While many schools throughout Florida are embracing the new guidelines that allow kids with lice into the classroom, it doesn't mean they're indifferent to a lice epidemic taking over their schools. Many have employed services like Lice Troopers to conduct school wide screenings to help identify cases of lice so that parents can be notified discreetly and children receive treatment immediately.
Lice Troopers is the all-natural, guaranteed Head Lice Removal Service™ that manually removes the head louse parasite safely and discreetly in child-friendly salon settings, or other chosen location. Providing safe solutions for frantic families, the Lice Troopers team has successfully treated thousands of families nationwide, with services widely recommended by pediatricians and reimbursed by many major health insurance carriers, flexible spending accounts and health savings accounts.