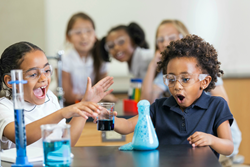 "This tool has helped us add another way of getting information to our millennial parents." Dr. Valerie Brimm, director of strategic partnerships, Pinellas County Schools
Largo, FL (PRWEB) May 09, 2016
Peachjar is committed to helping school districts ensure parents stay informed about important activities and events that enrich the lives of children. In an effort to improve parent and community engagement, Pinellas County Schools is now using Peachjar to send digital flyers directly to parents.
"One of our core values is commitment to our families and community. As a district, we want our customers to be an integral part of our decision-making process and receiver of all pertinent information," stated Dr. Valerie Brimm, director of strategic partnerships for Pinellas County Schools. "Peachjar has provided our district, stakeholders, and schools with an efficient and effective manner of communicating information in a timely manner. This tool has helped us add another way of getting information to our millennial parents."
In just two months, Pinellas County Schools has eliminated the need to print over 2 million sheets of paper, saving 243 trees. Additionally, the school district no longer incurs the administrative burden and costs associated with paper flyer distribution.
About Peachjar:
Peachjar was founded in 2011 in response to the billions of paper flyers being carried home from schools each year in children's backpacks. The company has helped thousands of schools across the nation improve their school-to-home communication by delivering eflyers directly to parents. Check out Peachjar's one-minute animatic to learn more.