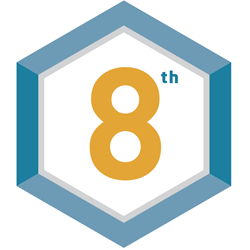 Los Angeles, CA (PRWEB) May 09, 2016
The Los Angeles Chapter of the Information Systems Security Information (ISSA-LA) is excited to offer professionals and students in the Greater LA and Southern California area a dedicated set of forums where they can meet with their peers to discuss the challenges they face, the best practices they've employed, and the opportunities ahead of them as the cybersecurity landscape changes right under our feet while we try to run our businesses.
The forums at ISSA LA's 8th Annual Information Security Summit are scheduled for Friday, May 20th at the Universal City Hilton in Universal City, California.
The following full-day forum sessions offer the following:

The attendees of the CISO Forum will be fortunate to have Malcolm Harkins, Global Chief Information Security Officer of Cylance and Mark Weatherford, SVP, Chief Cybersecurity Strategist at vArmour, former DHS First Deputy Under Secretary for Cybersecurity, bookend the forum with provocative and informative opening and closing keynotes. A special collaborative event dedicated to CISOs and directors of information security, the CISO forum includes breakout round-table discussions on a variety of important topics. Join fellow CISOs as they share success stories, pitfalls, project planning approaches and other experiences. Additional details for this forum can be found at https://summit.issala.org/ciso-forum/.
The Executive forum is a special program designed specifically for business and nonprofit executives, their boards and their trusted advisors. Business leaders, law enforcement, and information security professionals will leave with new insights on how they can protect their business from the latest cyber threats. Additional details for this forum can be found at https://summit.issala.org/the-executive-forum-at-summit-8/.
The Healthcare Privacy and Security Forum will bring together leaders in Privacy, Security, and Risk Management within government and private industry for a day of collaboration, networking and presentations by leading Privacy and Security professionals. Some of the sessions during this forum include: Tapping Big Data for Healthcare; a panel discussion on Ebola, Zika & Other Pandemic Preparation and Response; Telemedicine and Other Remote HealthCare, Security, Privacy & Quality, and Protecting Data as Orgs Migrate to the Cloud. Additional details for this forum can be found at https://summit.issala.org/healthcare-privacy-and-security-forum/.
There's also an important panel session being moderated by ISSA LA's president, Richard Greenberg, that's sure to get the crowd riled up. The session, entitled Privacy vs Security; Apple and the FBI, will bring together Peter Bibring, Andrew Crocker, Gary Fagan, and Ronald Raether, Jr. as they try to sort through fact and fiction with an aim to explain what is really going on, discuss this hot issue and defend their viewpoints.
"Attacks on businesses are now becoming more and more targeted, and, as a result, much harder to defend against," said Richard Greenberg, ISSA Fellow and President, ISSA Los Angeles. "Ransomware and Business Email Compromise (BEC) are costing LA businesses millions in losses. Join us to ensure everything that can be done is being done to defend against these latest threats."
For those interested in engaging with other experts from the association and vendor community, the summit is a great place to do so. There are a number of breaks available throughout the day to meet with all of our sponsors, plus hear from the diamond sponsors - Ensilo and Comodo – during their educational sessions. Roy Katmor, CEO and co-founder of enSilo, will answer the question, "We Lost the Battle Against Intrusions — Are We Left to Raise Our Hands in Defeat?" And, John Peterson, Vice President & General Manager at Comodo, will discuss how to protect business environments without compromising end-user experience, productivity, or workflow.
Plus, don't forget, there is a special complimentary training session for all registered Summit and/or Training attendees scheduled for May 19, 2016 from 3:30pm to 5:30pm:

The Applying Threat Intelligence to Improve Security Awareness Programs training session is co-presented by special guest, Ira Winkler, President of Secure Mentem and Co-host of The Irari Report; and Araceli Treu Gomes, Subject Matter Expert-Intelligence and Investigations. A natural kickoff to the forums and the perfect complement to Rafal Los' half-day morning session on Thursday, attendees of this afternoon training session will learn how to create an effective security awareness program and how to incorporate threat intelligence into security awareness programs to make the programs more engaging and more effective. Additional details for this training session can be found at http://sched.co/6T01.
Since ISSA-LA is all about the community, registration for the event is open to anyone interested in learning more about information security. The Information Security Summit is part of ISSA-LA's important community outreach program. The goal of the program is to help the community stay safe from cybercrime by enabling the necessary collaboration between business and community leaders, technical IT professionals and the information security community. The session by Winkler and Gomes is spot-on with helping us achieve this goal.
Register today to ensure a place at a training table that matches the skills desired. Remember, there is a heavily discounted Training + Summit package available. Be sure to pick the correct package. Lunch will be provided.
For more information on ISSA-LA Summit 8 and for registration details, please visit http://summit.issala.org/.
About Information Systems Security Association (ISSA):
The Information Systems Security Association is a not-for-profit, international organization of information security professionals and practitioners. It provides educational forums, publications and peer interaction opportunities that enhance the knowledge, skill and professional growth of its members. The primary goal of ISSA is to promote management practices that will ensure availability, integrity and confidentiality of information resources. For more information or to register, please visit: http://www.issa-la.org. Join the movement today!