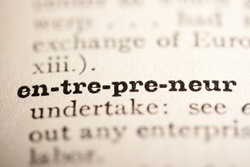 (PRWEB) May 07, 2016
Entrepreneurs in search of powerful and proven innovation insights, can now read a new Inc. Magazine article featuring Dr. Michael Gleiber: one of the nation's top minimally-invasive spine surgeons, owner of six trademarks, Huffington Post contributor, and most recently, an ambassador for the iconic brand Rolls Royce.
In the Q&A-style article, which was written by Alumnify's CEO AJ Agrawal and entitled "What This Rolls Royce Brand Ambassador Can Teach You About Innovation", Dr. Gleiber advises entrepreneurs of all stripes – from emerging rookies to seasoned veterans – to keep the following in mind at all times, regardless of whether they're enjoying successes or dealing with setbacks:

Failure is not the same thing as defeat.
Accept that mistakes happen – but don't make the same mistake twice.
Reject any advice that is prefaced with anything resembling "You must listen to me because I know more than you…"
Stay level-headed and humble, and practice the art of active listening.
While innovation is essential to long-term strategy, it must be focused -- not frenetic.
And in response to AJ Agrawal's concluding question regarding major business blunders, Dr. Gleiber revealed a fundamental slip-up that many entrepreneurs make: setting the bar too low.
"My biggest mistake in business was joining a practice where the ceiling for my potential growth was set before I even walked through the door on my first day," commented Dr. Gleiber, whose practice is based in West Palm Beach, Florida. "Instead of accepting this, I vowed that only I would determine my true worth to my patients. With that, I set out to create Concierge Spine Surgery…I made a decision that in the short-term was financially burdensome, but it helped pave the way to future successes far greater than what I may have imagined in my younger years. I learned a valuable lesson from this and that only I could determine my true worth as a physician, patient advocate, and leader within the field of spine surgery."
The full text of "What This Rolls Royce Ambassador Can Teach You About Innovation" is available at: http://www.inc.com/aj-agrawal/what-this-rolls-royce-brand-ambassador-can-teach-you-about-innovation.html