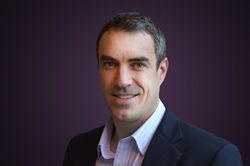 "Our global, enterprise clients have a significant need to deliver video-based instruction in a secure manner."
Framingham, MA (PRWEB) May 09, 2016
Content Raven, the company that created the first enterprise content enablement platform for training, sales and customer success, today announced general availability of its secure Enterprise Video+ Platform. Content Raven's solution enables enterprises to confidently share video and all other file types with employees, customers, partners and other constituents in a secure manner, with sophisticated analytics to understand and track access, usage, and interest. TICE 2016 attendees can view the platform in action at Content Raven's booth.
Video-based learning is an effective component of a modern eLearning strategy. Because it is both audio and visual, it dramatically increases the student's retention of material. Forrester Research reports that 1 minute of video is worth 1.8 million words of written text. Video is also preferred by learners. Forrester also reports that employees are 75% more likely to watch a video than read text. It is no surprise then, that enterprise organizations have embraced YouTube to deliver training. But YouTube and other video platforms lack the functionality, security and analytics that enterprise trainers require. Early adopters of Content Raven's secure video platform are reporting revenue increases because they are now able to control access and distribution of video-based instruction to clients via subscription-based training.
Content Raven's video module is fully integrated with the company's Enterprise Content Enablement Platform. It is the only platform for companies that want to use a single solution to unlock the business value of all types of content, including documents, video, rich media, presentations and games. Content Raven's Video+ Platform goes beyond traditional video players, like YouTube, with:
Enterprise-Level Security – Content Raven's video platform enables companies to control who can view, share, download and comment on their videos. Companies are also able to rescind access to content on-demand.
Dynamic Video Watermarking – Content Raven is the only solution that allows for dynamic watermarking of videos so that users can create digital stamps, such as name or email address, on properties.
User Engagement Analytics – Content Raven provides real-time feedback regarding how users interact with the video, including when they viewed it, how many times, where they stopped, and what they replayed. This data can be used to track employee engagement and improve training materials over time.
Fully-Customized Viewer – Branding is integral to any enterprise company's business strategy, Content Raven allows organizations to apply their own template and viewer, ensuring a consistent experience across video, the Web and other content pieces.
Full Integration with LMS and Content Delivery Systems – The Content Raven Enterprise Content Enablement platform fully integrates with leading LMS systems, storage solutions and content management systems to allow businesses to maintain existing processes and workflows.
"Our global, enterprise clients have a significant need to deliver video-based instruction in a secure manner," said Joe Moriarty, CEO of Content Raven. "Before Content Raven these companies were forced to either forego the benefits of video-based instruction, or use YouTube-like solutions that leave revenue on the table, and compromise intellectual property. Content Raven's video platform alleviates that hard choice for our clients."
To learn more and experience the video platform in action, visit Content Raven.
About Content Raven
Content Raven is the first Enterprise Content Enablement Platform. Our unified platform for securely delivering, tracking, and managing videos, rich media files, and documents enables high-value, productive content experiences more than 300,000 users at enterprise companies around the globe. Employees, partners, and customers benefit from anywhere, anytime information access while content creators and managers maintain complete control of intellectual property.