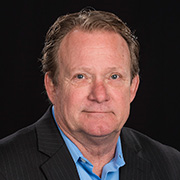 "We look forward to working closely with them to deliver extraordinary value to our clients and our growing portfolio of global talent solutions."
Hampton NH (PRWEB) May 10, 2016
Kim Raymond is highly regarded for his strategic insights and management solutions regarding international assignment management and tax, along with talent issues facing U.S. and global companies. In a career spanning 25 years, he has worked for Big 4 global firms Deloitte and Ernst & Young, and in the global talent solutions space.
Gary Conerly is a trusted talent strategist and advisor, specializing in relocation, global mobility and global compensation disciplines. For the past 14 years, he has developed cost-effective talent solutions for companies in virtually every industry.
"We are fortunate to have individuals of Kim's and Gary's caliber, knowledge, and expertise joining the MSI team," said Eric Egnet, MSI COO. "We look forward to working closely with them to deliver extraordinary value to our clients and our growing portfolio of global talent solutions."
"We are extremely pleased that Kim and Gary have joined the company and look forward to utilizing their proven skills and expertise to further transform our business efforts," added MSI CEO Timm Runnion. "We have experienced double-digit growth annually for the past several years and have aggressive growth goals for 2016. Kim and Gary are therefore natural fits for MSI; working with our existing business team will enable them to capitalize on their experience and demonstrated success within the global talent solutions space."
"I am delighted to have joined a company of this caliber and vision." Raymond said. "MSI is a fast growing and entrepreneurial organization and a place where I can apply my skills and passion in designing strategic solutions to the complex challenges faced by companies today."
"MSI's innovative and customer centric approach, designed to address the many challenges that corporations face in a global economy, is refreshing. I am excited to join MSI's team and look forward to assisting MSI's clients achieve their talent management goals", added Conerly.
About MSI
The Global Talent Solutions Company®
MSI is a global talent solutions company that helps organizations strategize and execute programs for assessing, developing and mobilizing their key talent worldwide
Our highly skilled and service-oriented workforce, and tri-regional operation centers located in the Americas, EMEA, and Asia Pacific, allows MSI to provide a one-stop solution for talent in over 190 countries and territories.
MSI's services include:

Global Mobility and US Relocation Services
Global Talent Acquisition & Talent Management Services
Global Immigration Services
Global Compensation Services
Global Expansion Services
Winner of HRO Today Magazine's "Baker's Dozen"
For more information on MSI, please visit: http://www.msigts.com
Contact:
Nick Royle – Vice President, Marketing & Communications
MSI
+1.603.274.9100