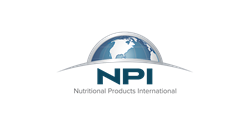 Trending health supplements for 2016 are 'naturally functional foods' along with 'good grains'
Boca Raton, Fla (PRWEB) May 09, 2016
Sports Nutrition used to be a term associated with body builders and career athletes but in today's world more people than ever are searching for sports nutrition supplements in their health food and grocery stores, purchasing everything from vitamins to protein powder.
The nutrition industry has been on an upward slope of growth the past decade and it shows no sign of slowing down coming into spring of 2016. Euromonitor International estimated the global sports nutrition category was worth nearly $11 billion in 2015, and predicted it will surpass $14 billion by the year 2019. Sam Wright of The Wright Group announced the industry is growing 6-7 percent a year due in part to 10,000 baby boomers turning 60 everyday and committing to healthy lifestyles.
Nutritional Products International recognizes there is much opportunity for businesses in the nutritional supplement industry. The company provides nutrition companies worldwide with distinctive sales and marketing solutions through its Evolution of Distribution system. This enables their products to enter and be successful in the U.S. market. CEO of Nutritional Products International Mitch Gould foreshadowed nutritional products were going to be successful in 2016 and beyond.
"People are more health conscious than ever before and with NPI's Evolution of Distribution, more companies have the opportunity to be successful in the US Market," Gould said. "These consumers recognize they can benefit from increased energy, stamina, recovery time and exercise."
Consumers are so interested in exercise, nutrition and purchasing products partly because the sedentary lifestyles many people live due in part to desk jobs and the age of computers. According to WebMD.com a large body of evidence links heart disease, cancer and obesity to sedentary lifestyles and there are now supplements to counteract the lifestyle, ways to eat healthier and more gyms than ever before.
Trending health supplements for 2016 are 'naturally functional foods' along with 'good grains' and protein according to Foodprocessing.com. Naturally functional foods are often locally grown, fresh, healthy, organic and sustainable. The foods also display labels that read gluten free, low calorie and low HFCS that gives the consumer permission to indulge without feeling any guilt.
To find out more about Nutritional Products International visit http://www.nutricompany.com