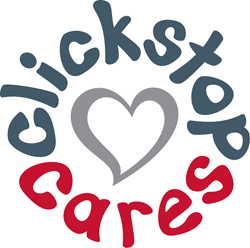 URBANA, IA (PRWEB) May 10, 2016
Clickstop Cares is hosting a garage sale in conjunction with the City of Urbana's Garage Sale Days Friday, May 13th and Saturday, May 14th.
Bargain-priced new and used items will be available from 9 a.m. to 5 p.m. at the Clickstop Cares Closet, 2535 Bing Miller Lane in Urbana. All proceeds benefit local underprivileged individuals and families.
Shoppers also can pick up a map showing the locations of sales throughout the community.
Clickstop Cares is a nonprofit organization created and managed by employees of Clickstop, Inc. The sale will feature products from several Clickstop brands, including US Cargo Control webbing and moving supplies, as well as plastic storage totes and home organization systems from Space Savers.
Other items were donated specifically for the event by Clickstop employees and area residents.
Clickstop employees have volunteered to help organize and run the sale. The company grants employees 12 hours of paid time off annually to volunteer for a charity of their choice.
To learn more, visit the Clickstop Cares Facebook Page, call 1-888-794-1413 or email Cares(at)ClickstopCares(dot)org.
###
About Clickstop Cares
Clickstop Cares is a 501(c)(3) nonprofit organization created and managed by employees of Clickstop, Inc. Clickstop is the parent company of a suite of online retail stores based in Urbana, Iowa. Its focus on great workplace culture has landed the company multiple work environment-focused awards including two first place achievements as the Coolest Place to Work. Clickstop web properties serve diverse markets that include the moving and cargo control industry, energy efficient insulation products, and home organizing solutions. For more information visit Clickstop.com.