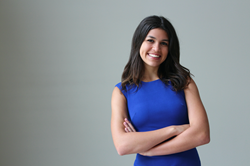 Boca Raton, Fla (PRWEB) May 11, 2016
WHAT: Fifteen-year-old Rachel Zietz is going to pitch her Lacrosse equipment business to the Sharks. Rachel will appear May 13 on ABC-TV's "Shark Tank," where entrepreneurs try to get multimillionaires to invest in their businesses. The episode, that was taped a year ago, will feature Rachel presenting her company Gladiator Lacrosse which provides athletes of the sport with equipment proven to be stronger and more durable than its competitors. The high-quality products are the brainchild of Zietz, whose frustrations with inadequate training equipment as a lacrosse player inspired the brand.
WHERE: ABC-TV's "Shark Tank"
WHEN: May 13, 2016 at 9:00 – 10:00 pm ET/PT
PRODUCTS: Currently, the line consists of goals, rebounders, targets and replacement accessories. The Gladiator Lacrosse Goals, which retail for $79.00 - $169.00, are official game size and made with all-weather, polyester netting and a durable all-steel frame. The Gladiator Rebounders ranges in prices from $159.00 - $199.00, and are also made of a durable all-steel frame that assembles in minutes. The 4'x3' target is the ideal dimensions to master the perfect aim before the big game.
New to the product line is the Casey Powell Collection. Casey Powell, an internationally known player, coach and lacrosse ambassador has joined Gladiator Lacrosse as a brand ambassador and assists with the development for his signature line.
All lacrosse products can be purchased at GladiatorLacrosse.com
About Gladiator Lacrosse: Established in 2013, Gladiator Lacrosse was built on the commitment to provide lacrosse players with top-of-the-line training equipment needed to excel in their sport and outrival competition. The company was founded on the sheer desire of its creator, now 15-year-old Rachel Zietz, to offer the sport's devoted athletes with high-quality training equipment options at a reasonable price point. The line was designed with the most superior materials available, ensuring durability and accuracy through equipment that is proven to be stronger than its competitors. To purchase Gladiator Lacrosse products, or for more information about the company, visit GladiatorLacrosse.com.
About Rachel Zietz: Rachel Zietz was already the CEO of a successful sports training line by the time she entered her freshman year of high school in 2014. Rachel is the founder of Gladiator Lacrosse, a high-quality sports training equipment line with an affordable price point. At 15 years old, as a straight-A high school student, athlete, CEO, and dedicated family member, Rachel has maintained a profitable company without ever compromising the brand's fundamental intent or consumer promise. Rachel was recently featured this year in Florida Governor Scott's State of the State address, presented with the Boca Chamber's Diamond Award which is awarded annually to the top woman business leader and also became a recipient of the Florida's Young Entrepreneurs Award. Not only has she been recognized for her business in the lacrosse industry but her skills as an athlete as well. As a sophomore she has recently been named as an alternate member to Florida's National Lacrosse team. Rachel has also branched out to become a speaker for organizations such as the US Chamber of Commerce, Round Square and Cisco. She continues to receive recognition for her impressive accomplishments, her inspiring determination and her boundless entrepreneurial spirit and tenacity.