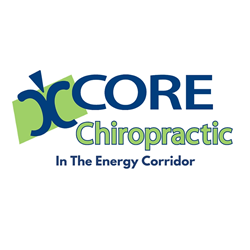 I'm excited to bring CORE's brand of chiropractic care to the Energy Corridor.
Houston, TX (PRWEB) May 12, 2016
Beginning in 2006, Dr. Natalie Cordova founded CORE Chiropractic in Houston's Galleria area. They moved to their current location on St. James Place in 2007. Since that time, the chiropractic office has expanded to ten employees and is ready to add a new location near I-10 and Dairy Ashford.
Dr. Kevin Wafer, an associate doctor at the original CORE office, will be moving to the new clinic, being dubbed "CORE Chiropractic in the Energy Corridor" and will become its clinic director. The office will be located at 14811 St. Mary's Lane #155, Houston, TX 77079.
During its time in the Galleria, Dr. Natalie Cordova and Dr. Philip Cordova have built one of Houston's top rated clinics, striving for only the best patient service and care. "I believe one of our biggest strengths is that we really educate our patients. Not just about chiropractic care, but about what they can expect. Then we deliver on those expectations," said Dr. Natalie Cordova.
"If you look at most chiropractic online reviews, most of the negative ones are due to the doctor or staff not being upfront about costs or what the patient can expect during their time in your office. If the patient has a different expectation and you fail to meet it, they can't help but go away angry and frustrated."
Dr. Wafer has been a part of CORE Chiropractic for more than five years and has an excellent track record of patient service and positive feedback from his patients. "It's been my goal to establish my practice on the west side of Houston. I'm excited to bring CORE's brand of chiropractic to the Energy Corridor," said Dr. Wafer.
CORE Chiropractic has recently begun a shift to their philosophy of patient care. While they are providers for all major insurance plans and offer traditional chiropractic care, they will also be making a strong focus on improving posture. This should be welcome news to the hundreds of thousands of Houstonians sitting behind a computer all day.
"We will still provide pain relief for conditions like headaches, neck pain, and back pain, but will teach and demonstrate posture exercises that can be done at home to improve posture and strengthen the muscles around the spine," stated Dr. Natalie Cordova.
"Bad posture is reaching epidemic levels. People are hunched over their phones and computers for several hundred hours per month. We want to help them make a lasting change and improve their health."
CORE Chiropractic in the Energy Corridor will be officially open on May 31, 2016. You can visit their new location, or visit the original CORE Chiropractic location in the Galleria area.