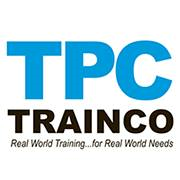 Englewood, Colorado (PRWEB) May 17, 2016
TPC Trainco, the leader in instructor-led, high-impact training on 30+ electrical, HVAC, plant management, and mechanical topics, is pleased to announce their attendance at this year's Southern California Facilities/Managing Green Buildings Conference.
The Southern California Facilities Expo, scheduled for May 18–19, will be held at the Anaheim Convention Center in Southern California. Now in its 30th year, the Expo offers educational experiences, networking opportunities, and hands-on experiences with cutting edge products at no cost to attendees.
TPC Trainco's Dennis Walker, Vice President of Operations, will be delivering a presentation on May 19. The session will look at the most recent changes to electrical safety standards set forth in NFPA 70E. The session will also examine best practices for electrical safety for employees working with energized equipment.
TPC Trainco will also host a booth at the annual expo. The booth, #101, will be located near the front of the exhibitor's space.
Those interested in attending the expo or attending Dennis Walker's presentation can learn more by visiting http://www.fesc.facilitiesexpo.com/.
About TPC Trainco
TPC Trainco (http://www.tpctrainco.com) is the leader in live, high-impact training for maintenance personnel in industrial plants and large facilities. TPC Trainco is part of TPC Training Systems; the company offers a complete portfolio of training methods, including online, classroom, and on-the-job. The company has helped more than 40,000 client sites globally to train over 3.5 million skilled workers.