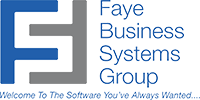 Woodland Hills, CA (PRWEB) May 10, 2016
This year, more than 1,400 attendees will gather at the Hilton San Francisco Union Square for SugarCon 2016, and Sugar Elite Partner, Faye Business Systems Group will play an active part. As a Silver Sponsor in this year's conference, FayeBSG will be showcasing their breadth of Sugar Integration Add-On Products and custom software solutions, which include integrations with Phone Systems, ERP software, Marketing Automation, Credit Card Processing, Project Management, and more.
Faye Business Systems Group is also competing in this year's App Throwdown competition with the submission of their newest Sugar add-on, the which is a Property Management tool built for CRM. The App Throwdown is a showcase of the coolest, most useful, and most innovative extensions of the Sugar platform.
Visit the FayeBSG booth at the Hilton San Francisco Union Square from June 13th to June 15th to learn more about SugarCRM and see live demos of Sugar integrations for: QuckBooks, Sage 100, Netsuite, Box, Dropbox, Constant Contact, ShoreTel and more.
See the full SugarCon agenda at sugarcon.sugarcrm.com/agenda/
Schedule an appointment with FayeBSG at fayebsg.com/contact-us/