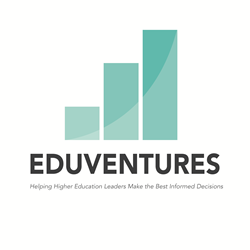 Eduventures Principal Analyst, Kim Reid said, "A clear pattern emerges when you examine the details of which expectation, experiences and decision criteria define today's prospective students."
Boston, Massachusetts (PRWEB) May 11, 2016
Eduventures, Inc., the leading provider of primary research, analysis and advisory services that help higher education institutions support decision making throughout the student lifecycle , today announced that they have released the 2016 Eduventures Insights report on Qualifying Prospects: Defining a Personalized Recruitment Strategy that Resonates.
In recruitment, it is important to engage in both identification and qualification. In the past, enrollment managers have tended to identify students, indirectly categorizing them based on demographic characteristics or academic interests. Leveraging data from the Eduventures 2016 Prospective Student Survey, this report uncovers the most typical market mindsets to help institutions move toward a more personalized qualification and recruitment strategy based on understanding their higher education mindset.
According to the author of this report, Eduventures Principal Analyst, Kim Reid, "A clear pattern emerges when you examine the details of which expectation, experiences and decision criteria define today's prospective students. Our data shows that more than two-thirds of students (70%) fall into a mindset that is oriented toward career outcomes, but there are distinctly different pathways to that expected outcome."
Defining Characteristics of Mindsets
Eduventures conducted an analysis of the results of the 2016 Prospective Student Survey and identified six distinct student mindsets from a comprehensive array of outcomes, college experiences and decision criteria. These mindsets include Social Focus, Experiential Interests, Career Though Academics, Career Pragmatists, Grad School Bound and Exploration & Meaning.
Our demographic profile data indicated that there was significant student cross over with different mindsets. For example, students who we define as "Career Pragmatics" may have a predilection for attending in-state public institutions. But our research shows that a full 35% expect to attend an out-of-stat e public or private institution. Based on this information, Enrollment Management teams are encouraged to identify student mindsets that represent their core market and consider personalized recruiting flows that help build a pathway to your institution.
For additional information about this report or to arrange a one-on-one briefing with the author, please contact Ellen Slaby at eslaby(at)eduventures(dot)com.
About Eduventures
Eduventures is the leading primary research, analysis and advisory services firm that is focused exclusively on analyzing the forces that are transforming higher education. Building on twenty years of success in working with education leaders, Eduventures provides forward-looking and actionable research based on proprietary market data, and advisory services that support both strategic and operational decision-making. Our recommendations and personalized support enable clients to understand the top traits of leaders in critical disciplines and to evaluate the opportunities presented by new technologies. For more information about Eduventures' research, role-based coverage areas and team, visit us at http://www.eduventures.com.