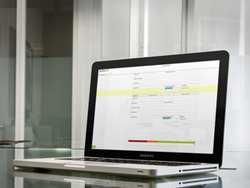 With this integration, SharePoint users will be able to get critical documents securely signed online on any device at anytime.
CHATTANOOGA, Tenn. (PRWEB) May 11, 2016
E-signature provider SIGNiX, announced today that it has, along with its partner Micro Strategies, integrated its patented cloud-based Independent E-Signature™ solution with SharePoint, a browser-based collaboration and document management platform that serves as Microsoft's content management system. It allows groups to set up a centralized, password protected space for document sharing.
The integration will seamlessly embed SIGNiX's Independent E-Signature™ solution into both SharePoint Online, a cloud-based service, and SharePoint Server, an on-premises solution.
"With this integration, SharePoint users will be able to get critical documents securely signed online on any device at anytime," said Adam Storch, vice president of business solutions with Micro Strategies. "Unlike other e-signature vendors, SIGNiX offers an Independent E-Signature™ solution that permanently embeds the legal evidence into the signed document so that the user will be able to verify signed documents online or offline without relying on the vendor."
SIGNiX's technology is fundamentally different than other electronic signature products on the market. Its Independent E-Signatures™ are designed to be valid decades into the future, no matter how technology changes. SIGNiX's responsive and intuitive technology provides vendor freedom with complete and permanent access to legal evidence and also ensures data privacy and protection against unforeseen risks in an evolving digital environment.
The SIGNiX and SharePoint integrated technology will be available to other Microsoft partners and consumer companies of any size looking for a complete digital workflow that offers a secure and simple way to get business documents signed online.
"Collaborating with Micro Strategies on this project has been effortless," said Jay Jumper, CEO of SIGNiX. "We are looking forward to all the opportunities this partnership has to offer, and we are especially thrilled to have our product integrated with Microsoft's premier content management system."
###
About SIGNiX: 
SIGNiX, the most trusted name in Independent E-Signatures™, makes signing documents online safe and secure with comprehensive legal evidence permanently embedded in each document to eliminate any dependence upon SIGNiX. The company's cloud-based service uses patented technology to give businesses and organizations the most secure and legally defensible e-signatures available at a fraction of the cost of wet ink signatures. SIGNiX's products help the world's leading companies become more efficient, decrease risk and boost profits. For more information, visit https://www.signix.com. You can also follow SIGNiX on Twitter @signixsolutions, LinkedIn, Facebook and Instagram.
About Micro Strategies: 
Leveraging extensive business, process and IT expertise, Micro Strategies utilizes technology to deliver business results. Its consultative and customer-centric approach allows the tailoring of end-to-end solutions, from infrastructure to line-of-business software, for organizations across a range of industries. To learn more visit Micro Strategies online at http://www.microstrat.com.