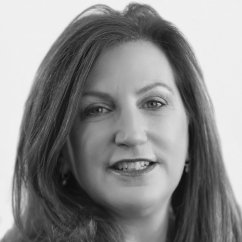 (PRWEB) May 11, 2016
Barbara Brock Zaccagnini, a licensed real estate agent in the Greenwich, Connecticut, market, has rejoined––along with other exclusive partners, such as Jeff Hyland, Joyce Rey, and The Altman Brothers––the prestigious Haute Residence Real Estate Network.
The Haute Residence Real Estate Network (Hauteresidence.com), affiliated with luxury lifestyle publication Haute Living, is proud to continue its partnership with Barbara Brock Zaccagnini, recognizing her as a prominent real estate professional.
Designed as a partnership-driven luxury real estate portal, Haute Residence connects its affluent readers with top real estate professionals, while offering the latest in real estate news, showcasing the world's most extraordinary residences on the market and sharing expert advice from its knowledgeable and experienced real estate partners.
The invitation-only luxury real estate network, which partners with just one agent in every market, unites a distinguished collective of leading real estate agents and brokers and highlights the most extravagant properties in leading markets around the globe for affluent buyers, sellers, and real estate enthusiasts.
HauteResidence.com has grown to be the number one news source for million-dollar listings, high-end residential developments, celebrity real estate, and more.
Access all of this information and more by visiting: http://www.hauteresidence.com
About Barbara Brock Zaccagnini:
Barbara Brock Zaccagnini is committed to her clients. Her flexibility, market knowledge, and winning business acumen make her a Realtor of choice for residents of Greenwich, Connecticut. Barbara's calm approach and her "whatever it takes" attitude are just two examples of the many facets that make her a respected businesswoman and community leader in Greenwich. Barbara has been ranked among the top associates in Greenwich during her real estate career.
From first time buyers to corporate CEO's and celebrities, Zaccagnini offers expert real estate counseling, adapting to each person's unique situation. Her boundless enthusiasm and knowledge help make the real estate experience beneficial for all involved.
"The people I work with know that I am always available, and that I make a career not just out of selling homes, but by providing them with superior service," she says.
To learn more, visit Barbara Brock Zaccagnini's Haute Residence profile: http://www.hauteresidence.com/member/barbara-brock-zaccagnini