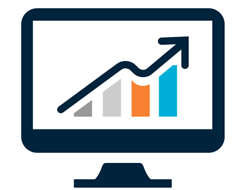 Single Digits' technology and service culture has led to strong growth with our friends at Hyatt Hotels and we are excited to add the Roomlinx properties under our umbrella.
Bedford NH (PRWEB) May 12, 2016
Single Digits (the "Company") announces today the acquisition of the hospitality HSIA and IPTV assets of Signal Share Infrastructure, a subsidiary of Roomlinx, Inc., a leading supplier to the hospitality sector. The move supports Single Digits' decade long organic growth in North America. Single Digits has experienced steady YOY growth in the market due to its scalable infrastructure and cloud based software capabilities. The Company's expansion of conference services and software features in recent years has solidified their position in the marketplace as an integrative network operator serving a wide variety of hotel IP needs.
In addition to adding nearly 100 properties to its portfolio, including numerous premium Hyatt properties, the acquisition of assets provides Single Digits with an additional network operation center and engineering facility in Colorado to complement its locations in Las Vegas, San Diego, Tijuana and Cancun, along with its Bedford, New Hampshire headquarters. The acquisition includes more than twenty HSIA and IPTV engineers and technicians, and will be quickly integrated into Single Digits customer support and operation model enabling the combined entity to carry on the highest caliber of service.
The Signal Share Infrastructure procurement comes with a strong representation of prestigious Hyatt brand properties, comprised of predominately four and five star accommodations in key U.S. markets. This type of high-end, full-service hotel is an ideal pairing with Single Digits' extensive and award winning services, such as the in-house customer support and propriety Broadband Authentication Platform ("BAP") software.
"Single Digits' technology and service culture has led to strong growth with our friends at Hyatt Hotels and we are excited to add these properties under our umbrella. We are confident that the strong technical team will add more depth and skills to our service delivery and software development teams by adding these experienced employees to the Single Digits family," explained Bob Goldstein, CEO of Single Digits. "Their hospitality IPTV and HSIA expertise and physical presence allow us to expand our support and engineering footprint in the central part of the country, while expanding our product offerings." Goldstein concluded by saying, "We have carefully architected our internal sales and support structure to scale with these types of acquisitions in tandem with our consistent organic growth, making us capable of agile moves in the market, while maintaining an ever-improving level of customer support to new and existing customers alike."
About Single Digits, Inc.:
Single Digits offers a complete guest HSIA solution, including an award winning cloud based software, IP network design, engineering, professional services, ongoing maintenance, network monitoring, multi-lingual support, revenue reporting and authentication tracking. Our industry leading Broadband Authentication Platform (BAP) software and managed service solutions are leveraged at 3,000 properties globally, including 7 of the 20 largest hotels in the United States.
Our sound business fundamentals – on which the company was created – have led to exceptional growth, profitability and recognition by Inc. Magazine as one of the 500 fastest growing companies in the US for multiple years. Our industry leading solutions have been recognized as best-in-class by several awards, including, the New Hampshire High Technology Council's 2013 Product of the Year and the 2014 Silver Stevie for Telecommunications Customer Service Department of the year. Most recently, our Hospitality Hotspot 2.0 solution was considered for the HTNG 2016 TechOvation award.
Single Digits enables property owners to monetize their IP infrastructure with our managed services and BAP software. We cater to industries like hospitality, malls, transportation, small box retail, mixed use and class A office space. The BAP empowers properties to tailor their HSIA to the unique needs of a variety of industries. Thanks to our managed service business model, our clients are able to boost revenues, strengthen customer loyalty and better promote their own brands without capital expenditures. Single Digits' BAP authenticates over 300,000 users at our customer's properties DAILY.