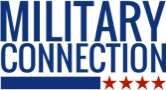 From its humble beginnings, a trailer load of wreaths to adorn the graves of fallen soldiers, Wreaths Across America has grown into a well-established national organization.
Simi Valley, CA (PRWEB) May 18, 2016
MilitaryConnection.com, one of the most comprehensive online directories of resources and information for the military and veteran communities is pleased to join forces with Wreaths Across America to get the word out about this wonderful non-profit organization.
The mission of Wreaths Across America (WAA) is to "Remember, Honor, Teach," and this is achieved, in part, by the laying of wreaths at veteran cemeteries across the country. The non-profit also coordinates veteran services and recognition through a variety of programs, and provide schools with teaching aides for projects throughout the year.
"It is our honor to work with Wreaths Across America, assisting them in furthering their outreach in both the military and civilian communities," said Military Connection CEO Debbie Gregory. She continued, "From its humble beginnings, a trailer load of wreaths to adorn the graves of fallen soldiers, Wreaths Across America has grown into a well-established national organization."
The Wreaths Across America story began 25 years ago when Morrill Worcester, owner of Worcester Wreath Company from Harrington, Maine, initiated a tradition of donating and placing wreaths on the headstones of fallen heroes at Arlington National Cemetery.
Today, each live remembrance wreath is a gift of respect and appreciation, donated by a private citizen or organization and placed on the graves by volunteers as a small gesture of gratitude for the freedoms Americans enjoy. Specific wreath laying requests are handled by location leaders, serving some 1,000+ locations across the U.S
"MilitaryConnection.com is the "go-to" resource for veterans, military and their families, and like WAA, the group's mission is clear – provide support to these individuals who have sacrificed so much for our country," said Karen Worcester, executive director, Wreaths Across America. "We are looking forward to sharing the WAA experience with more people through MilitaryConnection.com so that, one day, all of the fallen will be remembered, their sacrifice and their families honored, and we will teach all our children the true cost of freedom."
There are numerous ways to assist WAA, including volunteering, fundraising and wreath sponsorship.
About MilitaryConnection.com
MilitaryConnection.com offers one of the most comprehensive directories of military and Veteran resources on the web, focusing on employment, education and more. Military Connection has been named a Top 100 Employment Web Site by the International Association of Employment Web Sites for five years in a row. It is that focus on employment that garnered MilitaryConnection.com one of the prestigious Weddle's Users Choice Awards for 2015. Military Connection features thousands of pages of resources and information. There is something for everyone including, but not limited to a Job Board and Virtual Job Fair, comprehensive Post 9/11 GI Bill education information with a directory of thousands of scholarships and a Veteran school directory, news, press releases, special events, pay charts, benefits, service directories, commissaries and exchanges, golf courses and more. Military Connection has the honor of working with hundreds of incredible non-profits such as Wreaths Across America. When the next tour is back home, it's on MilitaryConnection.com, the Go To Site.
About Wreaths Across America
Wreaths Across America is a 501(c)(3) nonprofit organization founded to continue and expand the annual wreath-laying ceremony at Arlington National Cemetery, begun by Maine businessman Morrill Worcester in 1992. The organization's mission, Remember, Honor, Teach, is carried out in part each year by coordinating wreath-laying ceremonies in December at Arlington, as well as hundreds of veterans' cemeteries and other locations in all 50 states and beyond. For more information or to sponsor a wreath please visit their website.