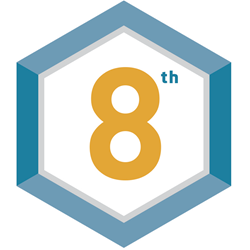 Los Angeles, CA (PRWEB) May 12, 2016
The Los Angeles Chapter of the Information Systems Security Information (ISSA-LA) is pleased to announce Stephanie Douglas, Pamela Fusco, and Andrea Hoy as distinguished panelists for the Women in Security session to be held during its 8th Annual Information Security Summit set to take place Friday, May 20th at the Universal City Hilton in Universal City, California.
"Incorporated here in the heart of Southern California, the ISSA Los Angeles Chapter was the first and founding chapter of the internationally-recognized cyber professional's organization ISSA," said Andrea Hoy, President, ISSA International Board of Directors. "This year, as was done in previous years, one of the most well-attended sessions is returning; the Women in Security Panel. What I like about this session is that I always see the largest diversity in the audience—be it age range, years in the workforce, or even gender—all participating with questions that are affecting them today."
This open, honest discussion, scheduled for 1:30pm on Friday the 20th, will dig in to these critical topics:

Our panelist's entry into the Information / Cyber Profession
How the industry and profession has changed over the past two decades, (What were the tipping points?)
How we have changed with the cyber evolution, both professionally and personally
What can we expect in the next 5-10 years and "WHY"
Highlight milestones, challenges, discoveries ("When to pull the plug or plunge forward")
Cultivate interest for those desiring to expand their horizons in the cyber arena, where to go and how to get there ("When you love the work you do, but feel alone")
"The panelists are always willing to share openly about their experiences and how they overcame some of the challenges they faced in their careers," Hoy added. "The topics covered have always ignited conversation around how we sustain and grow our cyber professionals for the future. While women are said to only account for 10% of today's Information Security professionals (ISC2's Global Information Security Workforce Study), the need for improvement over the past 3-5 years—in spite of what we hear—needs continued improvement."
More details about the Women in Security panel can be found at http://sched.co/6Bur.
Additionally, Cynthia Marcotte Stamer will moderate a panel discussion entitled Telemedicine & Other Remote Healthcare Privacy, Security & Quality, with panelists Nora Belcher, Elle Ross, and Marcy Zwelling-Aamot. This distinguished panel will share and discuss key challenges and insights on strategies for designing and using telemedicine and other mobile and remote care technologies and practices to deliver or support the delivery of effective telemedicine and other remote health care services while managing healthcare privacy, security and quality and delivering financially viable, quality healthcare in accordance with medical legal and ethical standards. Learn more by visiting http://sched.co/6AqD.
As a bonus, we have another special guest joining the group during the opening reception at Saddle Ranch Chop House (http://sched.co/5azW) on Thursday evening as we wrap up the training and kick off the Summit. Joining us is Meredith O'Connor, a teen pop star and anti-bullying icon whose radio hit songs are loved by millions, and concerts have sold out around the world. O'Connor is an advocate and role model for overcoming adversity, and for women in technology.
"In this day and age, no matter what industry, online security is key for protecting yourself. I always encourage fans, young women, even teens my age all over the world to get educated in this growing, and influential field," said O'Connor.
For those of you that can join us earlier in the day on Thursday, the Applying Threat Intelligence to Improve Security Awareness Programs session with Araceli Treu Gomes is one that mustn't be missed. More details about this free training session for summit attendees can be found at http://sched.co/6T01.
We would also like to invite creative, talented women to show us how cybersecurity challenges are done—physical security, web, reversing, and forensics—by participating in our annual Capture the Flag event. More details about this technical challenge can be found at http://sched.co/6StK.
Finally, if DevOps is your thing, we would encourage attendees to meet industry expert Chenxi Wang as she discusses containers and security during her session entitled Rethink Systems Security with Containers. More details about this session can be found at http://sched.co/5blM.
Since ISSA-LA is all about the community, registration for the event is open to anyone interested in learning more about information security. The Information Security Summit is part of ISSA-LA's important community outreach program.
"Whether you are new to the field, a longstanding practitioner, or just someone who is tired of hearing about it in the news and wants to understand cybersecurity and privacy better, please join us in growing women in security for the cybersecurity future of our profession," added Hoy.
There's so much to do and the sessions are filling up fast. In fact, some training sessions are already sold out. So, don't delay. Register today at https://summit.issala.org/register.
For more information on ISSA-LA Summit 8 and for registration details, please visit http://summit.issala.org/.
About Information Systems Security Association (ISSA):
The Information Systems Security Association is a not-for-profit, international organization of information security professionals and practitioners. It provides educational forums, publications and peer interaction opportunities that enhance the knowledge, skill and professional growth of its members. The primary goal of ISSA is to promote management practices that will ensure availability, integrity and confidentiality of information resources.For more information or to register, please visit: http://www.issa-la.org. Join the movement today!