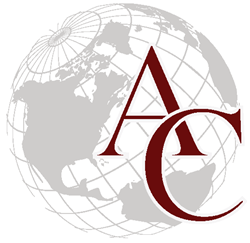 "I strongly believe in providing accurate insight and valuation to a business line that is resistant to uncertainty. I joined A&C because of their focus on providing the most accurate, unbiased solution to our clients." -Taylor Herzog
Dallas, TX (PRWEB) May 12, 2016
Ahuja & Clark, PLLC (A&C) announced that Taylor Herzog has joined their professional services firm to expand their business valuation practice. Taylor will leverage his extensive knowledge and experience in all facets of financial domain to also serve in the role of Manager of Advisory Services at A&C.
A&C provides business valuation for a broad spectrum of industries that need to make strategic decisions by delivering an independent, objective, and accurate estimate of a company's value. Its mission is to ensure that the clients receive quality services that assist them in meeting their goals. A&C's Certified Valuation Analysts (CVAs) and Chartered Financial Analysts (CFAs) have experience in a variety of industries to complete an assessment of fair market value based on accepted industry guidelines and relevant assumptions.
Taylor has experience in the financial industry for over 10 years and his areas of expertise include multi asset class valuations, wealth management, investment research, model risk management, bank management, startups, and technology management. He earned his Bachelors of Business Administration from Texas Christian University and is currently finishing Southern Methodist University's Graduate School of Banking Program. In addition to his experience, Taylor is also a Chartered Financial Analyst (CFA) and Chartered Alternative Investment Analyst (CAIA).
Taylor understands pain points of financial industry and said: "I strongly believe in providing accurate insight and valuation to a business line that is resistant to uncertainty. I joined A&C because of their focus on providing the most accurate, unbiased solution to our clients."
Madhu Ahuja, President of A&C, said: "Taylor has a strong track record of working in finance roles in complex organizations. Additionally, he has the level of professionalism and certification that we believe better serves our clients in the sophisticated level they deserve. I am extremely delighted to welcome Taylor to A&C."
About Ahuja & Clark, PLLC
Ahuja & Clark, PLLC brings to their clients more than 20 years of tax consulting and accounting experience with focus on bookkeeping, tax consulting and compliance services, as well as providing assistance with advisory services including forensic accounting, business valuation and business interruption. Ahuja & Clark's (A&C's) experience includes business valuation for estate planning, SBA loans, partner buyouts, merger and acquisition, ESOP and for a wide variety of industries. A&C also provides business interruption services after a covered event for insured's and insurance companies, and accounting services including bookkeeping, tax returns and federal and state tax advice for individuals, small businesses, professional service providers including attorneys, architects, engineers, consultants, and physician practices. A&C also provides similar services for manufacturers, distributors, high tech companies, municipalities, staffing companies and leasing companies. For further information about Ahuja & Clark, PLLC, please visit http://ahujaclark.com/.