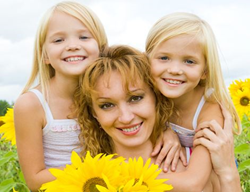 Lice is affecting teens in increasing numbers. And we think the selfie habit has something to do with it.
Miami, Florida (PRWEB) May 13, 2016
As ABC Local 10 news reported recently, head lice, the common childhood condition, is now taking up residence in an older population: teens.
This is thought to be the result of what a Wisconsin pediatrician has called, "social media lice." As kids pose for smartphone photos and videos, they're bringing their heads into contact as they try to get the perfect shot. And in that period of contact, head lice are transferring from one head to another.
Said Arie Harel, owner and operator of Lice Troopers, the professional, all-natural lice removal service in Miami, "We're definitely seeing a shift in the average age of our clients. While we were commonly treating elementary-aged children, significantly more teens and even college students are coming in for treatment. And yes, we think the head-to-head contact that occurs when kids are snapping selfies has a lot to do with it."
Further complicating the issue is the rise of "super lice," bugs and nits that have become resistant to standard drugstore treatments and even prescription shampoos. Parents are finding that even after several treatments, the lice continue to pass back and forth.
For this reason, professional services like Lice Troopers rely on a chemical-free combing method to effectively remove the lice from teens' hair, which is often much longer and thicker than the hair of younger children. Desperate parents, willing to do anything to get rid of the lice as soon as possible, find the cost to be worth it.
Lice Troopers reminds parents and teens that the best way to avoid lice is to maintain your distance and to keep personal items personal. Lice spread via head-to-head contact and through the sharing of personal belongings. That includes lying on the same pillows, sharing hats and using the same towels. And it also includes the head-to-head contact that happens during selfies.
"We're not going to keep kids and teens from taking the photos and videos," said Harel. "We're just hoping we can convince them to put a little distance between their heads."
Lice Troopers is the all-natural, guaranteed Head Lice Removal Service™ that manually removes the head louse parasite safely and discreetly in child-friendly salon settings, or other chosen location. Providing safe solutions for frantic families, the Lice Troopers team has successfully treated thousands of families nationwide, with services widely recommended by pediatricians and reimbursed by many major health insurance carriers, flexible spending accounts and health savings accounts.