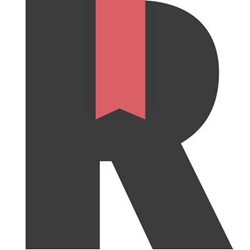 (PRWEB) May 13, 2016
The current internet landscape is filled with review and rankings sites, but many consistently pose the same problems for their readers: they have a limited product list, don't utilize a useful methodology, and offer no comparison tools. Editors often choose the best from a small number of products based either on subjective, personal preferences or weighty methodologies bogged down by too much information. They also offer no meaningful tools for those consumers who wish to perform their own analysis. Rankings.com addresses those shortcomings by adhering to a strict set of core values: a credible testing processes, exhaustive research and data collection, maximum user friendliness, and full transparency.
Industry experts are recruited to lead research teams in all aspects of analysis and methodology, starting with compiling as large of a testing group as possible, as to reflect the offerings of an entire industry. A unique, data-driven methodology is then created for each ranking, focused on producing pragmatic and balanced recommendations. Those methodologies are scored by core metrics comprised of key features chosen for their usefulness to consumers. Weights are then set for each core metric and the final rankings are calculated.
All Rankings.com results are presented in an interactive directory which gives the reader the ability to browse, sort, filter, and compare every product or resource. Expert editorials offer full transparency and explain every aspect of the testing process, methodology, and provide an analysis of key features for each type of product. Finally, Editor's Awards highlight the top performers in every category.
Current Featured Rankings
The Best States for People with Disabilities
Megan Elizabeth Driscoll, a certified occupational therapist specializing in both orthopedic and neurological rehabilitation, led the Rankings.com team in their research to find the best places in the U.S. to live with a disability. Their unique methodology focuses on the most common concerns and desires of those with disabilities looking for inclusion and independent living within their communities: Community Accessibility, Employment and Economic Independence, Access to Specialized Healthcare, Independent Home Living, and Availability of Disability Benefits. The top three states for 2016 were Colorado, Minnesota, and Pennsylvania.
The Most Pet-Friendly States
Katie Cleary, animal rights advocate and founder of Peace4Animals and World Animal News, led the Rankings.com research team in reviewing the laws protecting animals in every state to determine which state was the best for pets. Together, they identified 43 current animal rights laws protecting pets in various states, divided across six legal categories: Animal Cruelty, Animal Fighting, Animals in Research, Companion Animals, Exotic Pets and Puppy Mills. The top three states for 2016 are Illinois, California, and Massachusetts.
The Best Colleges for Veterans
The Rankings.com team reviewed hundreds of renowned college and universities to identify the best educational options available to degree-seeking veterans. In order to assess the academic and support services offered to veterans, they focused on five core metrics: Military and Veteran Population, Out-of-Pocket Costs for Veterans, Reputation, Student-to-Faculty Ratio, and Yellow Ribbon Awards. The top three colleges for 2016 are Colorado State University, Arizona State University, and the University of South Florida.
About Rankings.com
Rankings.com works with industry experts to rank and award the top products and resources in every area, from the commercial marketplace to the communities in which we live. Our fully-transparent, objective testing process is guided by strictly data-driven methodologies, created in conjunction with our experts and unique to each ranking. All our results are presented as an interactive directory, which not only makes learning about our insights as clear and easy as possible, but also makes our rankings completely customizable according to the individual needs and preferences of our readers. With this knowledge we hope to empower our readers with everything they need to make their next purchase and beyond. For more information, email us at donnie(at)rankings.com or visit our website at Rankings.com.