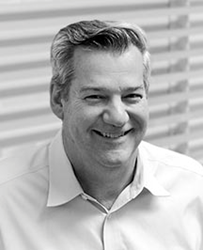 Overland Park, KS (PRWEB) May 24, 2016
SCS Engineers is pleased to announce that Doug Dreiling, LRC has joined the firm as a Project Director and Senior Environmental Consultant in our Overland Park, Kansas office.
Dreiling brings extensive technical and project management experience supporting redevelopment of environmentally impaired properties. His Brownfields experience includes the overall responsibility for environmental due diligence, site assessment, and remedial actions for numerous large urban redevelopment districts and renewal projects.
Dreiling has provided senior consulting services to high profile projects in Kansas City such as the Sprint Center, H&R Block World Headquarters in the Power and Light District. In Oklahoma City, he provided services on projects such as the Devon Energy Center, Bricktown Fire Station, Skydance Bridge/Interstate 40 Relocation, and the proposed Downtown Central Park. He has delivered similar services in Kansas, Missouri, Oklahoma, Texas, and Colorado.
"Doug is a welcome addition to the SCS Environmental Services team," stated Nathan Hamm, an SCS Engineers Vice President. "His experience will help our team support the rejuvenation and remediation of federal, municipal and private property, and infrastructure in the United States."
Dreiling earned his Bachelor of Science and his Master of Science in Geology from Fort Hays State University in Hays, Kansas. He is an Oklahoma Corporation Commission - Licensed Remediation Consultant and a Certified Risk Assessor in the State of Kansas. He is professionally active in governmental technical work groups, quality management organizations, and with the Society of American Military Engineers.
About SCS Engineers
SCS Engineers' environmental solutions are a direct result of our experience and dedication to solid waste management and other industries responsible for safeguarding the environment. For more information about SCS, please visit our website.