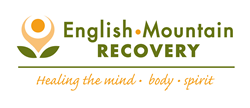 "We will continue to utilize the most innovative and forward-thinking methods and MAP provides us with another opportunity to meet this goal", stated David Cunningham, Executive Director of English Mountain Recovery
Sevierville, TN (PRWEB) May 19, 2016
MAP Health Management, LLC, the facilitator of the MAP Recovery Network Behavioral Health Population Management Platform, announced today that English Mountain Recovery has joined the Premier Outcomes-Driven Provider Network. By joining the MAP Recovery Network, English Mountain further differentiates itself as a quality provider in the field of addiction treatment by optimizing the care continuum for their patients being treated for addiction and substance use disorders.
As a not-for-profit organization, English Mountain Recovery strives to provide residential 30 to 90-day addiction treatment at affordable rates to the men and women they serve in gender specific programs. Long-term and abstinence based recovery from addiction is the goal at English Mountain. By joining the MAP Recovery Network, the facility arms itself with the most advanced technologies and data-rich innovations.
According to David Cunningham, Executive Director at English Mountain Recovery, "We are fully committed to incorporating a variety of treatment modalities to enhance and improve our client's treatment experience and subsequent recovery. By joining the MAP Recovery Network, we will be able to expand our post-treatment care which has shown to significantly increase the likelihood of maintaining long-term recovery. Our incredibly talented staff is excited to offer the benefits of MAP with both our clients and their families. We will continue to utilize the most innovative and forward-thinking methods and MAP provides us with another opportunity to meet this goal."
MAP strives to improve treatment outcomes for individuals struggling with drug and alcohol addiction and other behavioral health illnesses. As the field of addiction treatment transitions to a value-based care model, comprehensive solutions are required in order to meet the demands of health insurance payers as well as the healthcare consumer. As MAP Recovery Network members, providers are able to license and utilize a specifically designed platform to gain significant visibility into patient populations, conduct risk assessments, increase patient engagement when necessary, and ultimately improve treatment outcomes.
"Extending the care continuum is the foundation of effective addiction treatment", stated Jacob Levenson, Chief Executive Officer of MAP Health Management. "MAP Recovery Network members utilize our platform of services to help their discharged patients successfully transition from residential treatment to long-term recovery. With the knowledge gained from empirical patient data, providers such as English Mountain are able to improve upon their treatment efficacy rates and increase the number of individuals who overcome the disease of addiction."
MAP is recognized for the value in its data-derived technology and gleaned results. As the addiction treatment field segues to an era where data is driving healthcare delivery, an analogous analytical tool to access data and streamline service delivery is essential for best practice methodology. English Mountain Recovery is now positioned on the forefront of addiction treatment data collection and demonstration.
About English Mountain Recovery
Located on a serene 27-acre campus and nestled in the Great Smoky Mountains, English Mountain Recovery provides life-enhancing care to men and women with addictive disorders, as well as support for their families. English Mountain Recovery is nationally recognized for their quality of care, tranquil location and affordable cost. They are licensed by The Tennessee Department of Mental Health and Developmental Disabilities and accredited by the Commission on Accreditation of Rehabilitation Facilities (CARF). With national data to support the principle that longer lengths of treatment are more effective, English Mountain staff encourages its clientele to commit to as long of a stay as possible in order to increase the likelihood of long-term recovery. English Mountain Recovery provides 12 Step Abstinence-based treatment by a seasoned and experienced professional staff. Additional information about English Mountain Recovery can be found at http://www.englishmountainrecovery.org.
English Mountain Recovery
1096 Alpine Drive
Sevierville, TN 37876
877-459-8595
About MAP Health Management, LLC
MAP Health Management is the nation's leader in the provision of a comprehensive, accessible technology platform designed to improve treatment outcomes for patients treated for addictions and other behavioral health illnesses. MAP provides telehealth services, recovery support programs and revenue cycle management to its clients. The MAP Recovery Network, The Premier Outcomes-Driven Provider Network, is comprised of quality treatment providers committed to measuring and demonstrating outcomes data. Network members are able to differentiate themselves to behavioral health consumers and health insurance payers by demonstrating treatment success rates. Nationally recognized treatment facilities trust MAP to help them navigate and thrive in the new healthcare paradigm by utilizing the latest data-driven technologies. MAP's dedicated teams of research analysts, clinical directors, recovery advocates, technology professionals and billing experts work to improve patient outcomes, empower treatment providers with data, reduce costs and drive facility revenue.
For more information, go to http://www.ThisisMAP.com.