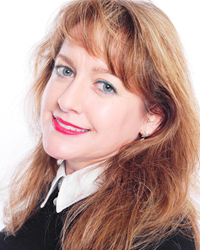 (PRWEB) May 19, 2016
Third-party logistics provider Kane Is Able, Inc. (KANE -- http://www.kaneisable.com) has named Anne E. Cooper, J.D. Senior Vice President of Human Resources. She will be responsible for organizational design, labor cost management, leadership development, and compensation and benefit programs. Cooper will report to KANE CEO and President, Mike Gardner.
Prior to KANE, Cooper served as Senior Director, Global Human Resources for Mohawk Industries, Inc. There she was responsible for the human capital management infrastructure throughout the organization, including manufacturing, finance, supply chain, and sales and marketing operations in 37 manufacturing locations and over 200 site locations.
Before Mohawk, Cooper was Executive Director of Human Resources for Lafarge, a world leader in the building materials industry. Over her 20-year career, Cooper has also held senior management roles with DaimlerChrysler Financial Services and was an attorney specializing in general civil litigation with Smith & Nachman.
Cooper holds a Juris Doctor degree from the University of Detroit Mercy and a B.A. in Marketing from Western Michigan University. She is a current member of the Michigan Bar Association, Labor and Employment and International Law Division.
About Kane Is Able
Kane Is Able is a third-party logistics provider that helps manufacturers and their retail partners efficiently and effectively distribute goods throughout the United States. KANE's value-added logistics solutions include retail consolidation, shared distribution, logistics workforce management, and transportation solutions. For more information, visit KANE at http://www.kaneisable.com.