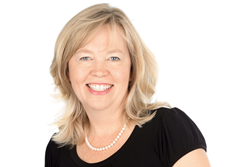 Chicago, IL (PRWEB) May 17, 2016
Burwood Group's Clinical Communication Advisory Practice is providing guidance to health systems in response to The Joint Commission's announcement of a policy shift regarding secure texting of physician orders.
During the last week of April, more than a hundred secure text messaging vendors rejoiced at The Joint Commission's announcement of a policy shift in support of physician texting of orders. While this decision appears to provide improved flexibility for physicians, there are important questions and process needs to evaluate prior to changing a health system's policies.
"Our team is helping many of our clients develop strategy and policies on this topic currently," said Kathleen Harmon, MS, RN, CENP, Burwood's Chief Nurse Executive. There are several key topics that must be considered by clinical leadership.
The impact of texting orders on patient safety and care team productivity:
If physicians have access to a robust mobile CPOE application, this should continue to serve as the vehicle for order entry. "A core benefit of promoting CPOE usage is to leverage Clinical Decision Support tools at the ordering stage," according to Burwood Group's CMIO, Dr. Al Villarin. "By introducing texting of orders, we risk stepping backwards, and creating a scenario in which alerts are visible to the nurse entering the order, but not the physician who has the authority to react."
Secure texting of orders may provide added convenience to the physician, but will also create downstream manual order entry for a member of the nursing team – similar to typical workflows for verbal orders. According to Harmon, "The potential impact of texting orders includes additional burden on the nursing team and risk to the patient. We are helping our clients develop policies and processes to minimize any negative impact."
At this stage, there is no available combination of secure text messaging and EMR vendors that provides direct creation of an order without human intervention. With these issues taken into account, the biggest near-term winners in this case may be limited to health systems without a viable mobile CPOE option.
Process and policy evaluation:
Close reading of The Joint Commission's documentation provided to date is critical. Many sales-focused secure texting vendors responded to the announcement by publishing knee-jerk "how to" recommendations. Health systems can reduce the influence of this type of vendor opportunism by seeking vendor-agnostic advisory expertise to identify emerging best practices and retain ownership of the development and approval of policies. Avoiding vendor bias will also help ensure compliance with The Joint Commission's policy. Of note, performing an internal review of how texting of orders may relate to in-place policies for verbal orders will be beneficial.
Variation in vendors' capability to support all components of the new policy:
Included in the new policy is a requirement to develop a specified contact list for individuals authorized to receive and record orders. Many secure texting vendors will struggle to help their clients comply with this based on simplistic system architecture. As an example, basic Active Directory integration functionality will likely leave the health system with an unmanageable challenge of defining caregiver roles to demonstrate compliance. "Advanced functionality such as ADT/patient data integration, role-based architecture, care team visibility, patient-tagging of messages and integration of clinical data all have the potential to provide improved support of The Joint Commission's guidance," stated Tim Needham, Burwood's Executive Director, Healthcare. Needham adds, "There are two primary factors that drive compliance and adoption success. Software vendors should have both a patient-centric architecture and an enterprise approach to communication beyond just HIPAA-compliant texting."
Steps to initiate evaluation of secure texting of orders:
According to Harmon, "Placing the technology first in the evaluation process typically leads to a vendor-driven roadmap and misalignment with organizational priorities." Burwood Group has helped clients mitigate these risks by focusing on several key steps:

Identify a governance structure/team that is capable of both developing successful policies and championing consistent adoption throughout the clinical teams over time
Document desired metrics improvement – ask "Why are we considering a change?"
Identify a set of clinical use cases that tie clinical scenarios back to the metrics, and leverage these use cases for vendor evaluation, system design, pilot efforts and training for adoption
Rigorously evaluate pilot efforts to identify unforeseen risks to be addressed through policy design and optimization of training
About Burwood Group
Founded in 1997 and headquartered in Chicago, Illinois, Burwood Group is a healthcare technology consulting firm that helps local, national, and international organizations bridge business strategy and technology solutions. During the past 15 years, Burwood Group has worked with over 170 healthcare organizations. Health systems choose Burwood Group to ensure their technology decisions and integrations improve the delivery of patient care. More information can be found at http://www.burwood.com/healthcare.