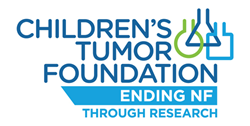 New York, NY (PRWEB) May 17, 2016
The Children's Tumor Foundation is enthusiastic to announce that in honor of NF Awareness Month, buildings, bridges, and monuments across the globe will show their support in the fight against neurofibromatosis (NF) by lighting up blue and green, the official colors of NF.
Neurofibromatosis, NF, is a genetic disorder that causes tumors to grow on nerves throughout the body. It affects 1 in 3,000 people of all populations; there is no treatment or cure. Shine a Light on NF is one part of the Children's Tumor Foundation's month-long awareness campaign that includes online and offline events designed to educate the community about this under-recognized genetic disorder.
In 2015, 40 landmarks helped Shine a Light on NF. This year, the Children's Tumor Foundation partnered with The Neuro Foundation in the UK to extend the reach of the campaign globally. The following landmarks spanning eight countries have committed to Shining a Light on NF on May 17, 2016 (unless noted otherwise):
ALABAMA
Vestavia Hills, Southern Gateway
Regions Field Stadium Sign, Birmingham
ALASKA
Tok Caribou Cabins
ARIZONA
City Hall, Prescott
Outlets at Anthem, Phoenix
ARKANSAS
Big Dam Bridge
Boone County Courthouse (Harrison) (May 14-17)
CALIFORNIA
Ace Parking Management, Inc. (May 1-31)
Citadel Outlets (Los Angeles)
COLORADO
Outlets at Castle Rock
CONNECTICUT
Danbury Hospital (May 1-31)
Sacred Heart Church in Southbury (May 1-31)
FLORIDA
Amway Center Spire
Bank of America Plaza at Las Olas City Centre, Fort Lauderdale
Daytona International Speedway
Florida Hospital Ginsburg Tower
Lake Eola Fountain
ORLANDO Sign
See Art Orlando: 8 commissioned art installations
Tower of Light
GEORGIA
King and Queen Buildings, Atlanta
HAWAII
Honolulu Hale
IDAHO
8th and Main, Boise
ILLINOIS
Wrigley Building
INDIANA
Indianapolis Power & Light Company
MAINE
Time & Temperature Building, Portland
MASSACHUSETTS
Prudential Center
Zakim Bridge
MICHIGAN
Ally Detroit Center (May 1-31)
Ally Detroit Center Monument Sign (May 1-31)
Buhl Building
COBO Center
Federal Reserve Building (May 1-31)
First National Building (May 1-31)
Fisher Building
Ford Field
GM Renaissance Center (May 17-22)
One Campus Martius (May 1-31)
One Woodward (May 1-31)
Spirit of Detroit at the Coleman A. Young Municipal Center (May 1-31)
The Z (May 1-31)
MINNESOTA
Enger Tower (May 21)
I-35W Bridge
MISSISSIPPI
Tupelo City Hall
NEBRASKA
Woodman Tower, Omaha
NEW JERSEY
The Wishing Place at Make-A-Wish NJ
Highway Billboards, Millburn and Kearny
NEW YORK
Crouse Hospital, Syracuse
John F Kennedy Airport - Air Traffic Control Tower
Mid-Hudson Bridge
National Grid
Niagara Falls
The Peace Bridge
Yonkers City Hall Clock Tower
NORTH CAROLINA
Wells Fargo's Duke Energy Center
OHIO
Horseshoe Casino Cincinnati (May 16-20)
Terminal Tower
OKLAHOMA
Skydance Bridge
OREGON
Morrison Bridge
Union Street Railroad Bridge
PENNSYLVANIA
Children's Hospital of Philadelphia (May 16-20)
PECO Lights (May 1-3)
Lander United Methodist Church (May 1-31)
RHODE ISLAND
Blue Cross Blue Shield Rhode Island (May 1-31)
SOUTH CAROLINA
The Liberty Bridge at Falls Park
TENNESSE
The Parthenon
TEXAS
Bank of America Plaza, Dallas
City Hall, Houston
Children's Hospital of San Antonio (May 1-31)
Harbor Bridge, Corpus Christi (May 17-24)
Omni Hotel, Dallas
Outlets at Hillsboro, Hillsboro
Children's Hospital of San Antonio (May 1-31)
UTAH
Outlets at Traverse Mountain, Lehi (May 9-17)
VIRGINIA
Science Museum of Virginia
Sluggo's Sundae Drive, Madison Heights (May 15)
Virginia Aquarium & Marine Science Center
WASHINGTON
Pacific Science Center's Arches
Stacks at Steam Plant Square
WISCONSIN
Milwaukee Domes, Milwaukee
Outlets at the Dells, Baraboo
AUSTRALIA
City of Wodonga Water Tower
CANADA
Calgary Tower, Calgary, Alberta
Confederation Building, St. John's, Newfoundland and Labrador
CN Tower, Toronto, Ontario
Parc Olympique de Montreal, Montreal, Quebec
Skylon Tower, Niagra Falls, Ontario
ENGLAND
Blackpool Tower, Blackpool
City Hall Clock Tower, Bradford
City Hall, London
Civic Centre, Newcastle
Council House, Birmingham
Everyman Playhouse Theatre, Liverpool
First Direct Arena, Leeds
Gateshead Millennium Bridge, Newcastle
Granary Square Fountains, London
Holy Trinity Church, Ashby De La Zouch (May 16)
Mirror Pool, Bradford
National Theatre, London
O2 Academy, Leeds
One City Square, Leeds
Royal Border Bridge, Berwick upon Tweed
Smeaton's Tower, Plymouth
South Shields Town Hall, South Shields
Spinnaker Tower, Portsmouth
Steve Prescott Bridge, St Helens
The Royal Liver Building, Liverpool
Tower 42 (Natwest Tower), London
Trafalgar Square Fountains, London
Tyne Bridge, Newcastle
UCAS Building, Cheltenham
University of Liverpool School of Engineering, Liverpool
Wembley Arena, London
REPUBLIC OF IRELAND
Ash Memorial Hall, County Kerry
City Hall, Cork County
City and County Council Corporate Headquarters, County Limerick
County Council Buildings, Tralee, County Kerry
Killearny Library, County Kerry
Killearny Town Hall, County Kerry
Mansion House, Dublin
NORTHERN IRELAND
Belfast Castle, Belfast
Civic Centre, Antrim
Town Hall, Ballyclare
Mosley Mill, Newtownabby
Newtownards Town Hall, Newtownards
SCOTLAND
Abbey Bridge, Paisley
Abercom Street Bridge, Paisley
Glasgow College Riverside Campus, Glasgow
His Majesty's Theatre, Aberdeen
International Conference Centre, Edinburgh
Marischal College, Aberdeen
The Kelpies, Falkirk
The Tower Digital Arts Centre, Helensburgh
WALES
Caerphilly Castle, Caerphilly
Castell Coch, Cardiff
Arts Centre, Bangor
In addition to "Shine a Light on NF," 13 states in the U.S. have issued proclamations declaring May as NF Awareness Month or May 17 as NF Awareness Day: Arkansas, Connecticut, Maryland, Massachusetts, New Hampshire, New York, Rhode Island, Tennessee, Utah, Vermont, Virginia, Wisconsin and Wyoming. A list of cities who have also issued proclamations can be found online at http://www.ctf.org/item/proclamations-2016.html.
"It's thrilling to see so many famous landmarks across the world light up in support of the NF cause on World NF Day," said Simon Vukelj, Vice President, Marketing and Communications for the Children's Tumor Foundation. "Along with our 'End NF' and 'I Know a Fighter' campaigns, we're increasing recognition of neurofibromatosis to drive research so that those living with NF can one day live their lives unaffected by NF."
The Children's Tumor Foundation is committed to finding effective treatments for the millions of people worldwide living with neurofibromatosis. In addition to benefitting those who live with neurofibromatosis, this research is shedding new light on several forms of cancer, brain tumors, bone abnormalities, and learning disabilities, ultimately benefiting the broader community.
Additional information about the Children's Tumor Foundation's NF Awareness Month campaign can be found at http://www.ctf.org.