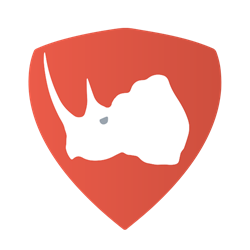 By the end of 2016 we'll have chargeback Monitoring, Responses and Alerts in the commerce stack of thousands of merchants across the globe.
South Jordan, UT (PRWEB) May 18, 2016
The revamp began at the end of 2015 when Dave Wilkes was appointed Chairman and CEO. Wilkes has been on the founding team of several fintech companies, including Fuze Network (acquired by Ingo Money), One Global Finance (acquired by Galileo Processing), ProPay (acquired by TSYS) and MAD Prepaid (acquired by AccountNow).
Once Mr. Wilkes assumed the helm he brought on Khalid El-Awady as President, moved Spencer Prows into the executive role of operations as the COO, and shortly after asked Nate Smith to join the executive team as CTO. Early in 2016, Scott Stone came on as the CMO.
"This by far is the most capable and most experienced senior management team I've had the pleasure to work with in a long time, not only the ones I've worked with but others that I've dealt with," said Wilkes. "Khalid is one of the smartest guys in payments. He really brings a level of professionalism, knowledge, expertise and background to not only our company but our forward facing position in the marketplace. And that continues with each of the people we have involved."
The latest addition to Chargeback's executive team is Camille Mauerhan, who joined in March as the Senior Vice President of Sales. Mauerhan has 20 years experience in payments -- one of the main reasons Wilkes wanted her on his executive team.
"Camille is a seasoned professional and very well connected and has been doing this for a long time. I've had a chance to know her personally and professionally for many years," said Wilkes. "You just get excited having confidence you can rely and trust a person to get stuff done; that's what I love about having Camille on this team."
The new executive team at Chargeback has made significant investments in their products and plans to release a new reporting portal and enhanced automation in the coming months. The company has undergone a slight re-brand, relaunched the company website, and nearly doubled processed transactions in their first six months.
"We're just getting started," said Stone. "By the end of 2016 we'll have chargeback Monitoring, Responses and Alerts in the commerce stack of thousands of merchants across the globe. Chargeback management is important to every merchant that accepts credit cards. The 100,000 plus merchants in the Alexa top 1 million need automated credit card dispute resolution yesterday."
About Chargeback
Chargeback is an industry leader in Chargeback Management. Their solution offers the only chargeback dashboard and reporting tool that's already integrated with shopping cart platforms and payment gateways. The solution enables automated and comprehensive Responses that recover lost revenue from chargeback fraud as well as Alerts from issuing banks to protect merchant accounts from a high chargeback ratio. For more details about Chargeback, visit https://chargeback.com or call +1-888-808-8447.