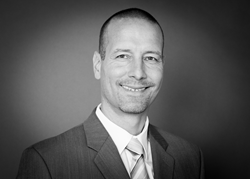 We are excited to be demonstrating these new capabilities to existing and potential customers at Knowledge 16
Las Vegas, NV (PRWEB) May 17, 2016
Kepner-Tregoe (KT), a global leader in troubleshooting methods and solutions used by the world's leading ITSM organizations, will be demonstrating its new plugin for the ServiceNow platform. The plugin was developed to identify critical tasks in incident and problem management that organizations use to implement critical improvements in IT stability as well as overall effectiveness of IT operations.
"Our highly effective Incident and Problem Management processes are more crucial than ever to the stability of major IT organizations and are very effective in keeping customers satisfied." Kepner-Tregoe's best practice Clear Thinking process has helped hundreds of Fortune 500 companies dramatically improve their performance. "ServiceNow customers can now have high-performance troubleshooters empowered with a set of common, high-quality skills to effectively analyze and drive faster resolutions of customer issues." said Christoph Goldenstern, Global VP of Strategy and Service Excellence.
At this year's conference Kepner-Tregoe will launch its Advanced Incident Management plugin with these key benefits:

Drive structured thinking. Make critical data visible at a glance during bridge calls.
Improve the speed and quality of service restoration leveraging Kepner-Tregoe's methodologies.
Seamless and automated hand-over of critical knowledge from IM to PM (when both Kepner-Tregoe plugins are being used).
The business needs that the application solves are crucial to every organization:
Who's volume of data is growing rapidly, requiring a considerable increase in the speed and quality of IM (completed through the combination of KT's methodology and the ServiceNow plugin).
Who has multi-functional, fast-paced teams handling multiple incidents per day, week or year.
To enable your Incident Managers to restore service faster and more effectively by structuring their thinking and maintaining visibility of critical data on a bridge call.
That must-drive adoption to maximize the ROI of your ServiceNow implementation
At booth #1226, Kepner-Tregoe will be demonstrating this new plugin to those looking to have a set of tools and skills that promise to deliver the most impactful results for their IT operations.
About Kepner-Tregoe
Kepner-Tregoe(KT) provides a suite of tools that give service management professionals the ability to solve the most pressing issues with speed, clarity and confidence. Founded in 1958, based on ground-breaking research on how people think, solve problems and make decisions, Princeton-based Kepner-Tregoe is helping organizations achieve Service Excellence by improving quality, increasing efficiency and reducing costs. KT provides 'Clear Thinking' for a complex world. For additional information, visit the company's website at kepner-tregoe.com or their social media platforms on LinkedIn, Twitter, Facebook and YouTube.