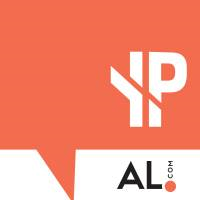 Birmingham, AL (PRWEB) May 20, 2016
On July 15, Alabama's second annual AL.com Young Professionals Summit is taking place at the Sheraton Birmingham Hotel. The day-long conference theme is "Millennials Rising." Guests will have the opportunity to hear from Alabama's rising leaders who will be tackling tough issues relevant to the state, talking about real change and the steps to make that change happen, as well as real-life examples of how to achieve career success. The event begins at 9 a.m. and tickets are $99. Visit http://www.alabamaypsummit.com for more information.
The Summit provides a platform for young professionals from all career fields to connect, learn, share, get career advice and build relationships. Employers are encouraged to send their top talent to the Summit for a valuable leadership development experience.
"Alabama employers and communities are experiencing unprecedented revitalization fueled by Millennials who are demanding better quality of life, housing and jobs," said Ed Fields, Director of Community Engagement at Alabama Media Group.
"Our Summit will feature some of Alabama's leading Millennials and the companies that support their initiatives. Companies featured in the expo and career center at the Summit understand how important and urgent it is that employers compete to keep their young talent excited about being involved in the communities they work in.This Summit is a perfect opportunity for employers and millennials to learn from one another and celebrate Alabama's Millennial generation. We're looking forward to another successful event."
Programming for the event will include:
● Community, personal and professional development: A well-rounded set of keynote speakers, (including Rich Bielen, COO of Protective; Rosilyn Houston, Chief Talent & Culture Executive for BBVA Compass), breakout sessions and mini tabletop discussions from which attendees can choose
● Career Center: Whether attendees need a professional resume review, tips on how to best ask for a raise from their boss and where to start if they're thinking about launching their own business, the career center will feature experts giving practical advice and guidance. Complimentary professional headshots will also be available for attendees
● "By The Numbers:" An in-depth look into the millennial minds of Alabama, what they're passionate about and how they stack up against national statistics
● Networking opportunities: Attendees will have several opportunities to make new connections with peers including at the Birmingham magazine YP Mixer where speakers, sponsors and YP groups from around Alabama will come together for a giant happy hour including drinks, interactive booths and pop-up shops, door prizes and great music.
Sponsorship opportunities and limited exhibitor opportunities are available for companies who are interested. For inquiries and more information, contact Ed Fields: efields(at)al(dot)com or (205) 325-2199.
TICKETS & ACCOMMODATIONS
The host hotel for the event is Sheraton Birmingham. Hotel information and registration links are available at http://www.alabamaypsummit.com. Tickets for the full day Summit are $99. This includes breakfast, free professional headshots, lunch, snacks, and access to people, information and opportunities that will be hard to find anywhere else. Members of YP organizations can gain a 25% discount through their organization. Contact us to learn more about this ticket discount opportunity. Follow announcements and news with #YPAlabama and visit http://www.alabamaypsummit.com or the YP Alabama Facebook page.
ABOUT AL.COM
AL.com is the largest news and information site in the state of Alabama. AL.com is owned by Alabama Media Group along with Alabama's three largest and most prominent newspapers: The Birmingham News, The Huntsville Times and Mobile's Press-Register.
ABOUT ALABAMA MEDIA GROUP
Alabama Media Group is a digital media company that operates AL.com, one of the country's largest local websites, produces television and video programming, and publishes Alabama's three most prominent newspapers: The Birmingham News, The Huntsville Times and Mobile's Press-Register, as well as Birmingham magazine and The Mississippi Press. The company also offers digital marketing solutions – including audience targeting, search engine marketing and social media optimization; plus creative services, data analytics and event sponsorships.
Alabama Media Group is part of Advance Local, a leading media company comprised of 12 local affiliated news and information websites that rank #1 among local media in their respective markets and more than 30 affiliated newspapers known for their award-winning journalism. Advance Local is part of Advance Publications, along with Condé Nast and American City Business Journals.