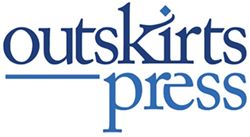 Allowing our soon-to-be published authors the opportunity to choose what promotion they would like to take advantage of allows them to customize their publishing package to fit their publishing needs. Now is the time to self-publish with Outskirts Press
(PRWEB) May 17, 2016
Outskirts Press, the fastest growing self-publishing and book marketing company, announced today it is allowing self-publishing authors to "Choose Your Own Promotion" for authors who start their publishing process this month. When self-publishing with Outskirts Press in May, authors may choose one of three promotional offers to fit their wants and needs for their book.
"This type of promotion is not available with any other publisher," said Outskirts Press Author Services Manager Elizabeth Javor. "Allowing our soon-to-be published authors the opportunity to choose what promotion they would like to take advantage of allows them to customize their publishing package to fit their publishing needs. Now is the time to self-publish with Outskirts Press."
Authors who start with Outskirts Press by choosing the Diamond or full-color Pearl publishing packages will have a choice of three (3) very effective promotional options. Authors may choose from receiving 10% off the "Diamond" or "Pearl" publishing packages, a complimentary book video, or receiving complimentary cover text refinement.
Authors who wish to take advantage of the "Choose Your Own Promotion" only need to enter the valid promotional code, available on the Outskirts Press website at http://www.outskirtspress.com/promotion.html, while they order their publishing package and place it in their online shopping cart.
Outskirts Press offers high-quality, full-service self-publishing and book marketing services for writers and professionals who are seeking a cost-effective, fast, and flexible way to publish and distribute their books worldwide while retaining 100% of their rights, 100% of their profits, and 100% of the creative control. http://www.outskirtspress.com.
Outskirts Press, Inc., 10940 S. Parker Rd – 515, Parker, Colorado 80134
http://outskirtspress.com 1-888-OP-BOOKS