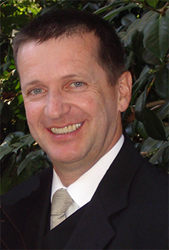 We look forward to sharing the best practices we have developed for implementing SAP solutions.
Malvern, PA and Toronto, Canada (PRWEB) May 18, 2016
Dolphin Enterprise Solutions Corporation (Dolphin), an SAP partner and provider of solutions in support of SAP® software, will present with two customers at SAPPHIRE® NOW and ASUG Annual Conference. The company will use the presentations and booth demos to showcase ways for organizations to catalyze growth and profitability through accounts payable process optimization projects. The event will take place May 17-19 in Orlando, FL. Show attendees can visit Dolphin and partners PBS Software, Taulia and TJC Software in booth 632. The partners will be providing demos, and attendees can hear from Dolphin experts and customers during the following informative presentations:

Gergana Bozhilova, Information Lifecycle Management and Team Leader for a large European bottling company, will discuss how the company has successfully collaborated with Dolphin within the framework of an Information Lifecycle Management Program. Joined by Dr. Werner Hopf, CEO, Dolphin, Bozhilova will detail how the company developed a common archiving solution for all operations, which currently provides significant storage cost savings and preserves local legal regulations. This session will take place Tuesday, May 17, at 12:30 p.m. in room S331D.
Vishal Awasthi, Chief Technology Officer of Dolphin and Brian Shannon will discuss how a large metals production company used Dolphin's app for SAP HANA® Cloud Platform for approvals to enable automated invoice capture, flexible access for invoice approvers and enhanced overall auto-post rates. They will discuss how the rapid implementation of this company-wide solution resulted in significantly lower processing costs. This session will take place in the SAP Theater PS605 in the exhibit hall.
Dolphin's Werner Hopf and Brian Shannon will conduct a workshop on how leading companies leverage data management and process optimization strategies as competitive differentiators by simplifying architecture, eliminating redundancies and improving transparency and control. This workshop will take place in the SAP Theater PS602in the exhibit hall.
Dolphin's Brian Shannon will also conduct a workshop detailing how organizations can jump start their accounts payable process optimization projects with an ROI analysis. This workshop will take place Thursday, May 19, at 2:00 p.m. in room S320C.
"We are excited to present with our valued customers at SAPPHIRE NOW and the ASUG Annual Conference, and we look forward to sharing the best practices we have developed for implementing SAP solutions," said Dr. Werner Hopf, CEO, Dolphin. "Our partner presentations with our valued customers will address how organizations can best use SAP services and solutions to drive accuracy and visibility, to help achieve key business goals and drive continued growth."
To learn more about Dolphin's sessions or how its solutions can help organizations achieve transformative business management improvement, stop by booth 632 or visit http://www.dolphin-corp.com.
SAPPHIRE NOW focuses on how companies can enable their digital business strategy and get more from their technology investments. SAPPHIRE NOW and ASUG Annual Conference are the world's premier business technology event and largest SAP customer-run conference, offering attendees the opportunity to learn and network with customers, SAP executives, partners and experts across the entire SAP ecosystem.
About Dolphin:
Dolphin leads the way in business performance improvement for companies running SAP solutions and manages both data and processes. From data and information lifecycle management to end-to-end solutions for procure-to-pay and order-to-cash processes based on SAP software, Dolphin helps deliver a competitive advantage that drives cost savings, optimizes cash flows and fosters a lower total cost of ownership. Leveraging SAP technology, Dolphin's data lifecycle and business process management solutions and add-on applications with SAP-certified integration have built-in flexibility, and are designed to be tailored to each customer's specific business processes and IT environments.
The company was founded in 1995 and has offices in San Jose, CA, Philadelphia, PA and Toronto, Canada. Dolphin's smart, adaptable and proven solutions are implemented by hundreds of companies across North America and around the world. To learn more, email us at contact(at)dolphin-corp(dot)com or visit http://www.dolphin-corp.com/
# # #
SAP, SAPPHIRE, SAP HANA and other SAP products and services mentioned herein as well as their respective logos are trademarks or registered trademarks of SAP SE (or an SAP affiliate company) in Germany and other countries. See http://www.sap.com/corporate-en/legal/copyright/index.epx for additional trademark information and notices.
All other product and service names mentioned are the trademarks of their respective companies.