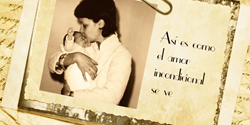 Yo estoy muy agradecida por ese servicio porque para mí es una manera más fácil y segura de poner recargas a mi gente en mi país la República Dominicana. He usado este servicio varias veces y es rápido seguro y eficiente. (Charo Del Rosaro on Trustpilot)
Atlanta, Georgia (PRWEB) May 20, 2016
Dominicans worldwide will celebrate Mother's Day for a whole week this late May, on their community Facebook page powered by LlamaRepublicaDominicana.com: https://www.facebook.com/LlamaRepublicaDominicana/
Between May 23-29, Dominicans are invited to enter an emotional marathon of comments to win $10 free mobile credit to call Dominican Republic or any other international destination. The gift balance includes 434 minutes to call landlines in Dominican Republic or 133 minutes to mobiles, or a mix. The best part is that besides the high volume of gift minutes, the balance never expires. The winning comment will be picked randomly using an online tool.
The buzz on Facebook for live community sharing on mother-sibling early relationship, will revolve around a touchy movie that uses more than 20 year old family photos. The video was especially created for LlamaRepublicaDominicana.com fans and anyone who has relatives and friends in the Dominican Republic is expected to join the Mother's Day celebration, talk and win the contest starting May 23.
Actually, according to migrationsmap.net, as early as 2007 there were over 9,800,000 Dominicans registered outside the borders of their motherland. Most of them settled in the USA. More precisely, more than 700,000. Other countries they chose as the new home are: Spain, Germany, Venezuela, Italy, Pakistan, Netherlands, Canada, Singapore, Dubai and Australia.
Getting back to the gift on Mother's Day, this will consist of Voice Credit for up to 434 minutes to call Dominican Republic using LlamaRepublicaDominicana.com. The website makes available 3 different ways to call with or without using the Internet.
1. Calls can be placed from any phone, through the use of access numbers, without the need for Internet access.
2. Smartphone users can install KeepCalling app for free, with all the free features and the options of the website automatically included. The app is also available in Spanish for Android and iOS devices.
3. With the Web Call app in one's LlamaRepublicaDominicana.com account, one can place calls from PC to any phone in the world, from the comfort of one's armchair.
Besides the Voice Credit service for long-distance affordable calls to Dominican Republic and other destinations, the website facilitates online top ups to Dominican Republic too. This offers the Dominican expat the possibility to send mobile credit to any mobile in the Dominican republic pertaining to one of the following operators: Claro, Orange, Viva, Tricom or Moun. Airtime to their subscribers gets to Dominican Republic in few minutes and makes a safe and easy-to-send gift.
Many Dominicans who use LlamaRepublicaDominicana.com picked a third service on the website: Virtual Number. This is a phone number in the Dominican Republic that can be used anywhere in the world. For $9.99 a month, one can receive as many calls as possible on his Dominican number.
To find out more about LlamaRepublicaDominicana.com news for expats, offers, campaigns and contests, people should visit the website or the Facebook page: https://www.facebook.com/LlamaRepublicaDominicana/
LlamaRepublicaDominicana.com is an interactive website designed by KeepCalling, a global telecommunications company registered in 2002 in USA. Presently, KeepCalling provides its services to hundreds of thousands of consumers and businesses, with a focus on customer satisfaction. KeepCalling has been listed by Inc 5000 as one of the fastest growing companies in the USA for 5 consecutive years. In 2015 the company registered a revenue increase of over 200% from 2011 to 2014.