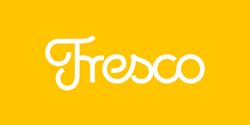 "We've only seen a glimpse of how powerful citizen journalism can be so far," added Meyer. "Now that Fresco is available on iOS and Android, we're excited to see how much citizen journalism can really influence the news we consume everyday."
New York, NY (PRWEB) May 18, 2016
Today, citizen journalism app Fresco News announced its official open beta for Android. Additionally, the company has reached 30,000 users since launching Fresco Dispatch in September 2015.
"We've seen incredible use of Fresco in places like Houston during the floods earlier this spring, with Fox 26 using enough footage from our users to fill approximately a quarter of their airtime during the floods," said CEO John H. Meyer. "We also have amazing stories emerging from users like a stay-at-home mom in Charlotte, North Carolina, who made over $3,000 in just a few weeks through Fresco assignments."
Additionally, Fresco News for Android has been selected as part of a new Google Play collection called 'Early Access,' announced today at Google IO.
"Launching on Android is a huge step for Fresco," said Meyer. "Android accounts for over 80 percent of the smartphone market share, so with this launch, we now have the opportunity to put Fresco in the hands of tons of new potential citizen journalists. We can truly enable anyone to be a part of the news."
Fresco News connects people with local newsrooms so that they can share important events happening around them. Newsrooms can create assignments based on geolocation and purchase videos and photos submitted to the Fresco platform. Users receive $50 for videos and $20 for photos used by news outlets.
"We've only seen a glimpse of how powerful citizen journalism can be so far," added Meyer. "Now that Fresco is available on iOS and Android, we're excited to see how much citizen journalism can really influence the news we consume everyday."
For more information on Fresco News for Android, please visit http://android.fresco.news.
About Fresco News
By providing a citizen-driven platform for breaking news content, Fresco News aims to empower everyone to be their own reporter and increase the transparency of global events. The company was founded in 2014 by John H. Meyer, a 2015 Thiel Fellow. Web: http://www.fresconews.com | Twitter:@fresconews | Facebook: http://www.facebook.com/fresconews