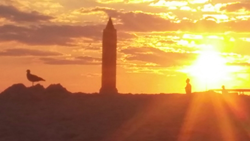 When I go to the south shore, which I do a lot in the summer, I spend a lot of time a Jones Beach, and a lot of time fishing, which includes taking charter boats out of Captree.
Long Island, New York (PRWEB) May 21, 2016
The Holiday Inn Westbury - Long Island is offering leisure travelers helpful information and travel tips to those that may be considering Long Island as their tourism destination throughout the summer of 2016 and beyond. It's their goal to assist travelers with the proper planning if they really want to take full advantage of all the Island has to offer.
When people think of Long Island, New York, they often think of what appears to be a little island sticking off of southern New York on a map. Many don't realize that Long Island is 118 miles long, and approximately 23 miles wide, at its widest point. Long Island has a land area of 1,401 square miles, and the Island is the 11th largest island in the United States. Long Island has a population of approximately eight-million people, which means that approximately 40% of New York's population lives on Long Island. The hospitality and tourism industry is one of the largest industries on Long Island.
Long Island is certainly not an Island visitors can see and explore in just a couple of days. In just Nassau County alone, the Island has attractions and points of interest that Long Islanders themselves don't know about, yet some are known worldwide. Many consist of north shore museums and historic sites, such as Old Westbury Gardens, which is a 1906 mansion on 200 acres of manicured landscaping, and picturesque gardens. Other points of interest and attractions include world-class beaches, arboretums, parks, small quaint downtown village shops, and of course mega malls. One of the best ways to learn more about Long Island as a whole is to visit the Long Island Convention and Visitors Bureau's website at DiscoverLongIsland.com. There guests can request a free Long Island Travel Guide to be sent to them, view it online, or both. Having the Travel Guide in hand, and on hand during one's travels always makes things a bit easier.
Visitors will find the Holiday Inn Westbury's print ad on page 45 of the Long Island Travel Guide, and there the Hotel provides an exclusive discount of 15% off their Best Flex Rates. The special rate code is IDOTHTVL (certain restrictions may apply). Guests may call the Hotel direct at 516.997.5000 to make their reservations, and to see if the discount is available, and applicable. Guests may also visit the Hotel's website at hiwestburyhotel.com, as the Hotel also offers special savings of up to 20% off on Advanced Purchase reservations. Guests are invited to explore the Hotel's amenities and services, because before or after guests explore all that Long Island has to offer, they may want to relax in the Holiday Inn Westbury's picturesque garden courtyard and outdoor pool area, which is an oasis that often makes visitors feel miles away from the ordinary. The Hotel's pool is open daily (weather permitting) through mid September. The Hotel's new Italian/American Restaurant, which is LiLLiES Restaurant and Bar will be offering poolside food and beverage service, as well as courtyard patio dining throughout the late spring and summer season.
Whether travelers want to explore Long Island's north shore, south shore, north fork or south fork, the Holiday Inn Westbury is the ideal Long Island Hotel to be host for those traveling from both near and afar, as it offers its guests full amenities and services, added value, and a convenient centralized location.
The Holiday Inn Westbury Hotel's General Manager, Franklin Manchester was asked what he enjoys doing on Long Island for leisure, and what some of his favorite places are to visit, and he said,"It all depends on the season because there is always plenty to do, but I'd have to say that I spend much of my time on the North Shore visiting many of the small towns and villages, and enjoying the many activities and events they have. I also love going to the County and State parks. When I go to the south shore, which I do a lot in the summer, I spend a lot of time a Jones Beach, and a lot of time fishing, which includes taking charter boats out of Captree. In the early fall I spend a good amount of time out in Long Island's Wine Country, and that's one of my favorite times of the year to visit the Hamptons, and venture out to Montauk Point."