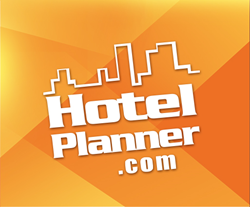 West Palm Beach, FL (PRWEB) May 19, 2016
HotelPlanner.com, the largest provider of online group hotel bookings worldwide, in a recent study has identified the top cities and states booked by event planners.
The company's Top 10 lists represents the most popular group travel destinations based on past year's group hotel requests.
Group travel is at the forefront when it comes to event planning and booking hotel rooms. For HotelPlanner.com, the most popular types of groups booking hotel stays include youth sports teams, weddings, and corporate travel. The average group books their hotel stays 6 months in advance with the average size of rooms being booked at 20 rooms for 3 nights (accommodating between 40-80 people). Based on the findings in their study, the company predicts a 30% increase in all types of leisure and business group bookings throughout 2016.
The number one city for group travel is Las Vegas driving the state of Nevada to emerge as the number one group travel destination in the USA. Most groups traveling to Las Vegas want to be in the heart of all the action. Therefore, the largest majority of group reservations are made at hotels located on the Las Vegas Strip predominantly for weddings, business meetings, and youth sports teams.
Among city destinations, Orlando came in second, Chicago third and New York was close behind coming in at the number 4 slot.
Group travel to states include number 2 - Florida, number 3 - California and in fourth place Georgia.
The top 10 group travel destinations by cities, as surveyed by customers booking groups through HotelPlanner.com include:
1. Las Vegas
2. Orlando
3. Chicago
4. New York City
5. Atlanta
6. Nashville
7. San Francisco
8. San Antonio
9. Philadelphia
10. Virginia Beach
The top 10 group travel destinations by states, as surveyed by customers booking reservations through HotelPlanner.com include:
1. Nevada
2. Florida
3. California
4. Georgia
5. Tennessee
6. New York
7. Illinois
8. Texas
9. Pennsylvania
10. Virginia
The lists are based on data from HotelPlanner.com's group travel booking system and reflect past travel findings for all of 2015. The Top 10 lists represent U.S. travel only.
About HotelPlanner
HotelPlanner.com provides group hotel booking services to 2,000 groups per day in the global group travel market. The company's group hotel booking service ensures the lowest rates by allowing customers to receive quotes online directly from hotel group sales managers. HotelPlanner allows customers to book hotels for business meetings, conferences, conventions, family reunions, weddings, extended stays, tours, military reunions, church events, and group travels. The company also provides mobile applications for booking group hotel reservations. The company owns and operates Meetings.com, a site that provides information, planning and booking services for group, meeting, and individual hotel stays for the corporate, associations and business to business enterprises. With a mission statement geared towards, "Bringing People Together," HotelPlanner & Meetings.com are the global experts for hotel sourcing, providing direct clients and market leading affiliates with unmatched group and event discounted room rates plus localized service levels not available at other travel companies. Founded in 2002, the company has offices in London, England, (European Headquarters), Hong Kong (Asia Headquarters), West Palm Beach, FL (USA Headquarters), and Las Vegas, Nevada.
HotelPlanner.com is proud to provide hotel reservation services to the following valued clients within the sports team and university, corporate, and government organizations. The company's Pro Sports Team clients most notably include Matchroom Sport, the San Diego Chargers, Washington Redskins, St. Louis Rams, Professional Bowlers Association, European Professional Golfers (EuroPro), Super League (Rugby), AFC Wimbledon, Millwall F.C., and Queens Park Rangers F.C. In terms of college travel, Universities such as Texas A&M, New Mexico State, Saint Mary's College, Bradley University, University of Reno-Nevada, University of Illinois-Chicago, Northeastern University, Cal Poly, and California State University Northridge use HotelPlanner to negotiate their group travel and recruiting stays. Corporations such as CROMPCO, Siemens, Jackson Motor Sports, National Grid, Chicago Bridge & Iron, Publix, and Servpro and Government clients such as the State of Louisiana, State of Mississippi, Government Services Agency, US Marines-Camp Le Jeune (Group), and US Communities also utilize HotelPlanner.com as their hotel procurement provider to negotiate hotel rates, book hotel reservations and provide excellent service year-round.