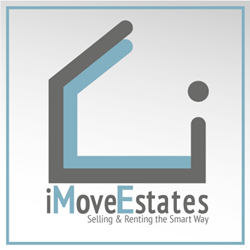 Being an internet based estate agent it is important to build trust and deliver the standards you advise of on your website
London, United Kingdom (PRWEB UK) 27 May 2016
iMoveEstates knows they continue to keep up-to-date with the latest technologies and marketing strategies enabling them to keep improving their service. It is also paramount to allow potential customers and viewers to know what their current clients think about the service they have received—especially with regards to what kind of experience they have had and whether it is in keeping with the high standards iMoveEstates is renowned for.
This partnership with Feefo will allow iMoveEstates to show interested parties exactly what the general public who have used their service think and whether they would recommend the services offered to family or friends. It is important that the testimonials and reviews are visible and easily accessible, helping all users make an informed decision on whether this company suits their requirements and service needs.
Here is what Adam Pero, the CEO of iMoveEstates the online estate agent, said about the imminent launch of their testimonials and reviews in partnership with Feefo:
"To have worked with Feefo, a worldwide and trusted brand when it comes to independent testimonials and reviews, is very important for us as the next natural step within the development of our brand being recognised as a trusted online agent.
"It is important that our clients can have a say about the experience they have had and to be able to inform any potential new customer as to whether our service works and is to be trusted.
"For iMoveEstates to continue on growing and building on the great foundation built, there is no fear in opening the doors to our clients for feedback, reviews or testimonials. Being an Internet-based estate agent it is important to build trust and deliver the standards you advise of on your website but more importantly to what your clients expect from the service.
"Having a well-trusted independent testimonial and review company such as Feefo on board will allow our potential clients to see the general experience our existing clients have received using our service. The aim of using an outsourced company will assist us to build trust, knowing that our client has gone out of their way to write the review or feedback through an impartial company."
iMoveEstates offers property owners across the UK a cost effective way of selling or renting their properties through a wide range of packages to suit all requirements. Current offers are available for new customers who are looking to try the internet estate agent experience.
Please visit the website http://www.imoveestates.com or call 020 3667 7065 to find out more.