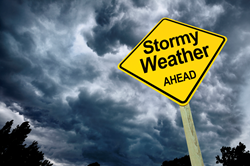 LINCOLN, R.I. (PRWEB) May 19, 2016
It's National Hurricane Preparedness Week, and Amica Insurance suggests reviewing insurance policies in advance of these storms.
Amica is sharing the following tips to consider before hurricane season begins:

Locate insurance documents and thoroughly review them: Become familiar with important details pertaining to hurricane damage, including coverage amounts and deductibles.
Create a home inventory of belongings: Even if you've already taken stock of these items, it's a good idea to figure out how much everything is worth. In the event of a disaster, you may need to replace some or all of those belongings.
Prepare your home and auto to ensure coverage: Often, insurance policies state that certain precautions must be taken by a homeowner in order to maintain coverage in the event of a hurricane. Review policies closely, and create a checklist to stay prepared.
Make a list of any questions or concerns: Write them down, and call your insurance company as soon as possible. Be sure to document the answers.
About Amica Insurance
Amica Mutual Insurance Co., the nation's oldest mutual insurer of automobiles, was founded in 1907. The company, based in Lincoln, Rhode Island, is a national writer of auto, home, marine and umbrella insurance. Life coverage is available through Amica Life Insurance Company, a wholly owned subsidiary. Amica employs more than 3,400 people in 44 offices across the country. For more information, visit Amica.com.
Media inquiries can be sent to MediaCenter(at)amica.com.
Twitter: Amica
Facebook: Amica Mutual Insurance Co.