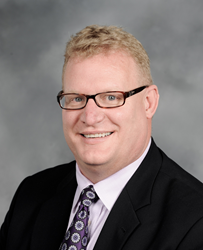 "We believe this integration is a perfect fit for companies that need a robust transportation planning and execution solution that addresses all modes, including small parcel, LTL and truckload shipping."
Schaumburg, IL (PRWEB) May 23, 2016
ADSI, the leader in omni-channel shipping execution software solutions, and 3GTMS, the leading provider of next-generation transportation management software (TMS), today announced a technology partnership that includes the integration of their solutions. The partnership provides shippers, 3PLs and other logistics services providers with an end-to-end advanced transportation planning and execution solution that will optimize delivery outcomes while controlling freight costs across all delivery modes.
"We're proud to partner with 3GTMS," said Bob Fischer, ADSI's president and CEO. "We believe this integration is a perfect fit for companies that need a robust transportation planning and execution solution that addresses all modes, including small parcel, LTL and truckload shipping."
3GTMS identified ADSI as an ideal partner to enhance small parcel shipping in its TMS solution after evaluating the marketplace. "We found ADSI's parcel rating & execution abilities to be best in class," said Mitch Weseley, CEO of 3GTMS. "Also, their hosting technology and use of web services are a natural fit for our clients who want SAAS, private cloud or classic on-premise implementations."
The integration of ADSI and 3GTMS solutions will provide customers with a complete transportation and shipping execution solution that is built upon the latest advances in technology. Functionality includes end-to-end shipment planning, carrier rate and service analysis and selection, built-in EDI and shipment processing for domestic and international shipments.
"The explosion of e-commerce business is forcing many of our customers to revamp their distribution network in order to meet the dynamic delivery demands of online buyers," said Fischer. "Many companies that formerly sold largely through big box stores are now dealing with a high volume of small parcel shipments in addition to their traditional freight mix. They need both flexible planning tools integrated with high-speed, low-touch shipping execution to control costs. We're excited to help them address this challenge with our integrated solution."
About Advanced Distribution Solutions, Inc.
Advanced Distribution Solutions, Inc. (ADSI) is an industry-leading provider of shipping software and mobile computing solutions for manufacturers, distributors, online retailers, third party logistics providers (3PLs) and others. For more information, visit http://www.adsionline.com, call us at 847.884.1940 or send us an email at: info(at)adsionline(dot)com or follow on Twitter, @adsionline
Media Contact: Paula Heikell, CMO, 952.913.0188, pheikell(at)adsionline(dot)com