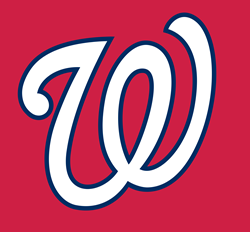 The Washington Nationals are an anchor sports franchise in the greater DC, Virginia and Maryland area and GovX is honored to partner with them to deliver an enduring program of recognition and appreciation. - Tony Farwell, GovX chairman
San Diego, CA (PRWEB) May 23, 2016
GovX.com has partnered with the Washington Nationals for the second season to offer military and first responders privileged discounts on tickets for the 2016 MLB season.
GovX.com is the largest e-commerce website for verified active and veteran U.S. military along with police, fire, emergency rescue and medical technicians and those from related government agencies. GovX.com uses its proprietary online verification technology to confirm a member's service eligibility to access this ticketing discount program. There is no charge to become a member.
In addition to special pricing on ticketing and events, GovX.com offers significant savings on gear, apparel, accessories, and equipment for active and off-duty lifestyles. The site has nearly 1.75 million members and works with over 550 partners in retail, major league sports and entertainment.
"The Washington Nationals are an anchor sports franchise in the greater DC, Virginia and Maryland area and GovX is honored to partner with them to deliver an enduring program of recognition and appreciation," said Tony Farwell, GovX chairman. "Supporting the men and women who serve and our nation and communities is our mission and we are pleased to again be working with the Nationals on this initiative."
The Nationals are offering fans up to 30% off individual tickets to select home games, plus up to $10 off food, concessions, and merchandise at Nationals Park. The offer also extends to gift purchases, allowing members to purchase discounted tickets and merchandise for friends and family.
Current GovX members can find ticket discounts to Washington Nationals home games by navigating to http://www.govx.com/nationals. Any non-members who qualify for membership can complete the free registration to access the discounted ticket program.
For information on all GovX deals, visit http://www.govx.com.
About GovX:
GovX.com is for men and women of service. A members-only online destination for military and first responders, the site offers thousands of products from hundreds of brands at exclusive, below-retail pricing. Members include active and veteran U.S. military, firefighters, law enforcement officers, federal agents, and personnel from related government agencies. For more information, visit http://www.govx.com.