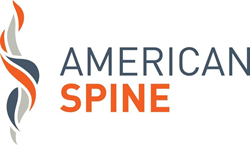 Frederick, Maryland (PRWEB) May 22, 2016
American Spine in Frederick, Maryland is excited to announce the opening of a collaborative clinic in Egypt where patients can receive cutting edge minimally invasive, interventional pain and endoscopic procedures. American Spine is a multi-disciplinary practice, bringing together an internationally recognized team of physicians, with years of experience and expertise, to treat musculoskeletal and back pain in all its forms. Our team of medical experts create a individualized approach to provide state-of-the-art care.
The physicians at American Spine are experts in the field of Minimally Invasive Spinal and Sports Medicine procedures and surgeries utilizing lasers, endoscopy, stem cells / prp and other options to treat underlying pathology in the least invasive manner. Using the latest equipment, cutting edge technology and innovative procedures, our surgeons determine a plan to best meet the patient's needs. Our philosophy is to help patients improve quicker, heal faster and get back to their daily lives with the least amount of pain.
We are pleased to announce the expansion of our team to include Egyptian spine and neurosurgery specialists Dr. Esam Daoud, and Dr. Sherif Abdel Raouf who are practicing physicians as well as consultants and lecturers at Egypt's Zagazig University. Dr. Daoud, and Dr. Raouf will head American Spine's newest location in Cairo, Egypt! Our plans are to expand several other clinics throughout Egypt in the next several years.
American Spine in the United States and in Egypt is currently accepting referrals and new patients for both surgical and pain management patients. To schedule an appointment at any of our offices in the United States, call #240.629.3939 or visit our website at http://www.americanspinemd.com for more information. To schedule an appointment in Egypt, call / whatsapp #010066638339 or email dr.issam(at)americanspinemd.com.