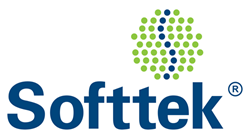 FALCONI brings out-of-the-box thinking and the track record of helping some of the most recognizable US corporate brands to achieve breakthrough transformations.
Miami, Florida (PRWEB) May 23, 2016
Softtek, founder of the nearshore industry and leading global IT services provider dedicated to creating value through technology, today announced that it has signed an agreement with FALCONI to support organizations in improving their results through management system consulting and software solutions for the digital era.
With over 30 years of experience, FALCONI USA is a branch of the largest management-consulting firms in Latin America, employing over 1,000 professionals. FALCONI specializes in creating practical ways to support companies implementing managerial systems based on the PDCA problem-solving method.
"We are pleased to partner with FALCONI, a transformational management consulting firm," said Marcos Jimenez, CEO of Softtek US & Canada. "FALCONI brings out-of-the-box thinking and the track record of helping some of the most recognizable US corporate brands to achieve breakthrough transformations. We are excited to replicate the success we've had with mutual clients, creating extraordinary value for these companies' shareholders."
The joint agreement will leverage Softtek's expertise in enabling technology and business transformation initiatives, as well as FALCONI's management solutions and track record serving customers from the private and public spheres, for clients in North America.
"FALCONI USA, working together with Softtek, is driven to reach excellent results to common customers, through a hands-on approach," said FALCONI Founder and Chairman, Professor Vicente Falconi. "We're confident that customers from both companies will benefit from solutions that combine our managerial methods and Softtek's technology management approach to improve efficiency in an effective and sustainable way."
Softtek's consultative approach has helped organizations transform their processes, technology platforms, IT structures, as well as their sourcing and delivery models to usher in a culture of agility inherent to the digital era.
"We are looking forward to build on our success in driving strategic initiatives for digital transformation," said Camila Casale, Softtek senior vice president of Consulting Services. "At Softtek we help organizations maximize the value of their technology investments. This partnership will allow us to more effectively empower our clients through their entire transformation journey."
This partnership adds to the two strategic agreements that Softtek announced this year. In February 2016, the company announced its partnership agreement as a member of the GE Digital Alliance Program and its solution with GE's Predix for the Industrial Internet of Things. In April 2016, Softtek signed an agreement with OpenLegacy to provide agile, cost-effective solutions for delivering core enterprise applications as digital services.
About Softtek
Founded in 1982, Softtek is a global provider of process-driven IT solutions with 30 offices in North America, Latin America, Europe and Asia. With 15 Global Delivery Centers in the U.S., Mexico, China, Brazil, Argentina, Spain and India, Softtek helps improve time-to-business-solution, lower costs of existing applications, deliver better engineered and tested applications, and produce predictable outcomes for top-tier corporations in over 20 countries. Through on-site, on-shore and it's trademarked Global Nearshore™ service delivery models, Softtek teams with CIOs to constantly increase the business value of IT. Softtek is the creator and a leader of the nearshore industry. Visit http://www.softtek.com , follow @Softtek, connect with Softtek on LinkedIn and read Softtek's blog.
About FALCONI
FALCONI is a Brazilian management consulting firm founded by Professor Vicente FALCONI. FALCONI helps organizations achieve outstanding results by improving their management system. The company works in all market segments, serving customers from the private and public spheres, both in Brazil and abroad. Contractual commitment to stay with our clients until final operational results are attained, instead of only delivering reports or recommendations, is what makes FALCONI unique.
For more information, contact:
Karen Liedl
Softtek
karen(dot)liedl(at)softtek(dot)com
+1-763-291-1464