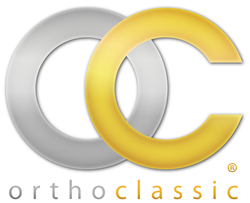 We are seeing high growth with our recently released revolutionary H4 bracket. Alan's experience and expertise allows us to further accelerate this growth rate.
McMinnville, OR (PRWEB) May 22, 2016
Ortho Classic announced today the appointment of Alan Kozlowski to the position of Chief Operating Officer.
Mr. Kozlowski joins Ortho Classic with a wealth of experience, having spent the last 25 years in healthcare and the medical device industry. He is the former President of Colson Group of Medical Companies which design, manufacture and sell products throughout the world in virtually every area of orthopedics. During Kozlowski's tenure as President overall revenues and profits achieved record levels every year.
"We are seeing high growth with our recently released revolutionary H4 bracket. Alan's experience and expertise allows us to further accelerate this growth rate," said Rolf Hagelganz, CEO of Ortho Classic. "I am thrilled to have Alan as part of the team."
About Ortho Classic
Ortho Classic is a company dedicated to helping orthodontists create wide beautiful smiles. Ortho Classic produces and distributes some of the highest quality products on the market. Manufactured in the U.S.A. From brackets to buccal tubes and elastics to instruments, Ortho Classic is your one-stop orthodontic resource for orthodontic products. Find out more at http://www.orthoclassic.com