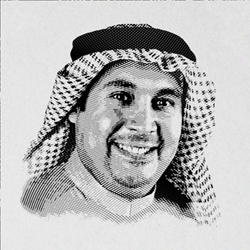 a new idea
New York, New York (PRWEB) May 23, 2016
Founder and president, Mr. Turki Almadhi, of Turki Almadhi Ventures Inc. was a proud and celebrated investor at the New Orleans Collision Conference held at the end of May 2016. Showcasing startup companies in all stages of development, Mr. Almadhi was looking for the next big idea and opportunity. There were many different sectors presented at the conference, however the ones that stood out were ones that offered something that gave back to the client, and benefitted them in some way. As Mr. Turki Almadhi is an avid traveller for both business and pleasure, the vast offerings of travel apps that make both types of travel more convenient, affordable and overall enjoyable were the ones that stood out.
As the world is turning more towards apps and the 4th revolution, solutions that are geared towards everyday use are the ones that Mr. Almadhi believes will encourage sustainability, and an fruitful future. "I was surprised to see such innovation, and such diversity from both the participants, investors, and the speakers at the conference. It was a learning experience that I can't wait to experience again!" Said Mr. Almadhi when asked about what surprised him most about the collision conference.
Since meeting over 100 startups, Mr. Turki Almadhi has selected only a handful that encompass all sectors to pursue second round investment talks with. His process and key checklist for successful companies which join the Turki Almadhi Ventures Inc Fund, relies on his intuition of how great the idea is or how successful the opportunity will be. When asked about what level of investment he directly invests in his answer is always the same: "I don't invest in specific sectors, or rounds, I invest in the opportunity."
Taken aback are some startups with this reply, but playing by the rules, and thinking within a box is not what The Turki Almadhi Ventures Inc Fund represents. In fact, it represents the exact opposite, and is always growing and expanding to include new opportunities.
The Turki Almadhi Ventures Inc. fund is a privately funded corporation established in 2006 and that is based out of New York City. For media and press inquiries please contact Elle Jacobs directly at +1 646 783 0161 or through email at hello(at)turkialmadhi(dot)com. Please visit the website at http:http://www.turkialmadhi.com