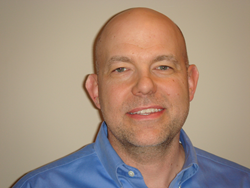 Mentor, OH. (PRWEB) May 25, 2016
Roll-Kraft, a leading manufacturer of tooling for the tube and pipe and roll forming industry, is pleased to announce the addition of several positions across three of its locations.
Matthew Shuck has joined the company in the position of Director of Continuous Improvement. He will focus on meeting the company's performance goals and will oversee the Roll-Kraft rework facilities in Frankfort, Illinois, and Houston, Texas. He comes to Roll-Kraft from Wahl Refractory Solutions, where he was the Director of Operations. Previous to that, he was Operations Manager at Resco Products and Plant Manager at Minteq International. He holds a Bachelor of Science degree from Ohio State University.
Chet Stanford has joined the organization in the position of Shop Supervisor at Roll-Kraft Texas in Houston. He previously worked for R&M Energy in the positions of CNC Lead Machinist and Assistant Supervisor. He has considerable experience in running several types of machines.
The company welcomes Kevin Henry to the Maintenance department. In addition to his previous maintenance experience at Seacrist Maintenance, he has also worked in Shipping and Receiving at Gabriel Brothers and TPC Wire and Cable.
Larry Sansom has joined Roll-Kraft as an Engine Lathe operator. He is an experienced operator who formerly worked for National Acme. His experience includes ID/OD grinding and working with close tolerances.
William "Bill" Sitarz joins the company as a CNC Machinist at RKN in Frankfurt, Illinois. He previously worked at Cummins Allison, Progressive Railway Services, and Suburban Machine. He has considerable experience in operating engine lathes, grinders, CNC mills, and CNC lathes.
Andrew Rebera now holds the position of Performance Support Specialist. He is in Inside Sales and will look for efficiencies in reducing the time involved in the quoting process. Rebera has a Bachelor of Science degree from Gannon University and a working knowledge of AutoCad, which will benefit him in his efforts.
Eric Remp comes to Roll-Kraft as an NC Soft machinist. He has completed the 620-hour Kennametal/Manufacturing program at Auburn Career Center in Concord Twp., Ohio. He has also held previous positions as CNC machine operator at Quality Machine and at Kennametal Manufacturing.
Roll-Kraft is encouraged by the increased interest in manufacturing positions, shown by the upcoming generation. The company continues to list career opportunities on its website and is always looking for exemplary talent.
Roll-Kraft has its headquarters in Mentor, Ohio, and maintains other facilities in Frankfort, Illinois (Roll-Kraft Northern), Houston, Texas (Roll-Kraft Texas), and Ontario, Canada (Roll-Kraft Ltd.). Calls to the company's main line, (888) 953-9400 or (440) 205-3100, are greeted by a live operator who can assist callers in quickly reaching a technician, engineer, or sales staff, who can provide immediate assistance. The company's fax number is (440) 205-3110.
Learn more about Roll-Kraft's products and services by visiting the company's website at roll-kraft.com. For easy and immediate contact with Roll-Kraft that transcends time zones and working hours, simply complete and submit an online form and Roll-Kraft will respond.