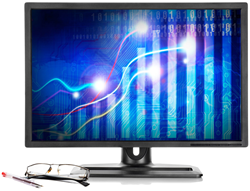 This project illustrates the need for all EMS agencies, regardless of budget and resources, to have the ability to assess performance through statistical analytics," stated Michael Salonish
(PRWEB) May 25, 2016
ElanTech is pleased to announce that it received a Department of Homeland Security (DHS) Science and Technology Directorate (S&T) Small Business Innovative Research (SBIR) contract. The Phase I SBIR will explore the feasibility of developing an architecture design for a real-time monitoring, analysis, and notification solution for small to mid-sized Emergency Medical Service (EMS) organizations available at an affordable cost. The results of this effort will further enhance the solutions that ElanTech is able to offer as part of its public safety software solutions division, DataTech911.
The efforts under this contract will include a study defining a common set of Key Performance Indicators (KPIs) that high performance EMS agencies use to manage performance. The defined KPIs will provide the data elements necessary to support real-time monitoring, analysis, and notification of performance and quality of care issues. The effort will also include database research in optimizing the extraction of the data elements from varied EMS databases.
"We are excited about this Phase I SBIR from DHS S&T, as it illustrates the need for all EMS agencies, regardless of budget and resources, to have the ability to assess performance through statistical analytics," stated Michael Salonish, Vice President, ElanTech.
About DataTech911
DataTech911, a division of ElanTech, is committed to building solutions that support improved efficiencies for pre-hospital care by integrating, analyzing, and unifying EMS response data.
We help first responders save lives by providing valuable tools for effective system status management and monitoring. Our advanced software provides a high level of predictive, analytical, and vital operational information to emergency officials during multi and mass casual incidents, natural disasters, potential bioterrorism threats, and more—helping first responders identify and react to medical emergencies faster than ever before.
DataTech911 solutions, comprised of DataWatch911, FirstResponse911, and StatusNet911, include advanced EMS software. All products interface directly with existing EMS and 9-1-1 systems to enhance the speed and effectiveness of emergency response. By raising the level of coordination and interoperability between multiple CADs, PSAPs, Dispatchers and all responding agencies across multiple municipalities, DataTech911 software solutions facilitate rapid, more effective EMS management and coordination.