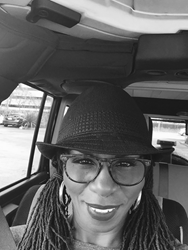 You're never too old for dolls. That's their beauty.
(PRWEB) May 25, 2016
Dressmaker Barbara Bertrand had a problem. She loved black Raggedy Ann dolls but could not find many. A collection of two does not a collection make. So during the one-hundredth year anniversary (2015) of the first Raggedy Ann, she decided make her own from her dressmaking shop in Riverside CA. She named it Barbie Blue in honor of the first black raggedy Ann doll, Beloved Belindy. She then continued to make more dolls of all races. Barbara found she loved making dolls and thus her web store Dollsbybertrand launched in April 2016.
Raggedy Ann's, cloth dolls, rag dolls, whatever you call them, they have their most loyal following in the southeastern part of the United States. Barbara is hoping to spread the word to the rest of North America and perhaps the world. As she says, "We were all girls once. Didn't we all want at least one doll that resembled ourselves? You're never too old for dolls." And a doll more different from the most famous "Barbie" (Ironic?) cannot be found. Some of her dolls are 26 inches tall. The rags she uses are remnants from past sewing projects.
Barbara is on a mission. "My mission is to create dolls of all races and give girls and women that thrill I had 32 years ago." Thirty-two years ago she found her first black Raggedy doll in Knott's Berry Farm in California. She named it Tiffany and still has it today.
Find out more about the now 101 year old Raggedy Ann from Barbara's website. While you're there learn about Barbara too. But most of all see her dolls. There's currently fourteen of them and she promises more to come. But there's more. Call her and request a custom made doll. Send her an image of a granddaughter, daughter, or yourself. Tell her how to style the hair, what clothes to use, any skin color or facial feature, anything to personalize the doll. She'll create a custom-made hand sewn doll. No assembly line here. All of Barbara's Raggedy Ann inspired dolls take a minimum of two days to make. And they are all handmade by her.
Visit her at DollsByBertrand.com or email fashionbertrand(at)yahoo(dot)com or call (909) 816-2584.