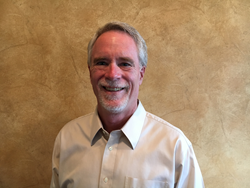 Cerritos, Calif. (PRWEB) May 24, 2016
4iSoft announced today that David Turner has been named vice president of product services. 4iSoft is a wholly owned subsidiary of Ventiv Technology.
"Turner worked for Valley Oak systems and Aon eSolutions (now Ventiv) for many years between 1997 and 2014, so this is, in a way, a homecoming," says Stephen Rhee, chief executive officer of Ventiv Technology. "With over 20 years of industry experience, he has deep insurance domain knowledge, especially in the space of insurance claims and risk management, making him an excellent addition to the 4iSoft team and Ventiv family."
As vice president of product services, Turner will be leading software services surrounding 4iSoft's and Ventiv's products in the claims, risk and safety space, and assisting clients with their specific strategy. He will advise and enable clients to derive optimal value from their investments in 4iSoft and Ventiv solutions.
"With his deep knowledge of Ventiv products, technical skills and the insurance industry, Turner adds tremendous value to the software products, solutions and services that are being offered by Ventiv and 4iSoft," says Brijesh Kumar, chief executive officer of 4iSoft.
Turner has a bachelor's degree in computer science from the University of California, Santa Barbara. He has held multiple leadership positions, holding responsibility for multiple successful and timely implementations of claims and risk management solutions across the United States.
About 4iSoft
4iSoft has been providing valuable software services and solutions to insurance companies in the United States since 2008, empowering them to serve their clients better. 4iSoft was acquired by Ventiv Technology in 2016 and is a wholly owned subsidiary of Ventiv Technology.
About Ventiv Technology
Our people, software, and innovative solutions empower organizations to achieve optimal results of their risk, insurance and safety programs. Through the depth and breadth of our software solutions, global capabilities and domain expertise, we are the proven leader in supporting virtually every type of industry and the largest and most complex companies in the world. Ventiv Technology proudly partners with over 550 organizations and 300,000 users in more than 40 countries. For more information, please visit http://www.ventivtech.com. Problem ► Solved
Media Contact:
James Dickinson
Vice President
+1.704.756.3225
James(dot)dickinson(at)ventivtech(dot)com