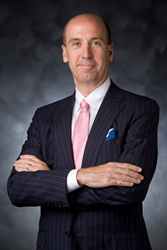 Knowing when to challenge old assumptions and being open to evolving along with the new ideas takes a good deal of mindfulness
New York, NY (PRWEB) May 31, 2016
According to a recent article published in Wired Magazine, "Google's new chatbot won't shut up, and that is a good thing."
Global futurist Jack Uldrich concurs that it is, in fact, an excellent thing. Google's chatbot technology, among other things like electric cars, Blockchain, and Nanotechnology are precisely the type of technologies Jack Uldrich follows and shares with his audiences all over the world.
"Siri is just the beginning of this in a few years real-time conversations will be taking place with people and a variety of their computers--phones, laptops, even home appliances. When you think about it, the Jetson's wasn't so far off the mark."
This June Uldrich will travel to the UK, Canada and throughout the US delivering keynotes and strategic planning sessions on how organizations and their leaders can begin embracing all the change coming their way.
"Everything is changing," says Uldrich. "And the pace of it is astounding. Business, business models, competitors and customers are all shifting." To adapt to all that these shifts, Uldrich goes on to state that business leaders need to be highly self-aware, "Knowing when to challenge old assumptions and being open to evolving along with the new ideas takes a good deal of mindfulness."
To that end, Uldrich recommends what he calls the "Big AHA." It's his acronym for Awareness, Humility, and Action. He encourages all of his clients to start embracing it as a means to remaining flexible and open to the impending changes technological advances will bring to them.
Uldrich's schedule for the month of June is as follows:
June 2, 2016, Oticon • Toronto, Canada
June 5, 2016, EisnerAmper • Ponte Verde, FL
June 7, 2016, Southwest Graduate School of Banking • Dallas, TX
June 9, 2016, Honeywell • Phoenix, AZ
June 16, 2016, Cognizant • London, UK
June 21, 2016, ENMAX • Banff, Canada
June 27, 2016 Florida Public Pension • Orlando, FL
For parties interested in the future trends Uldrich speaks on, he may be contacted via his website.